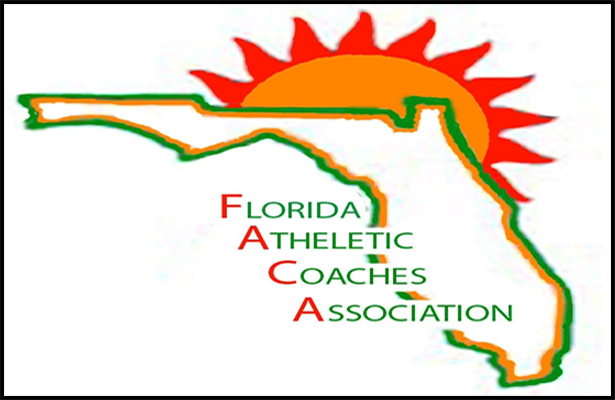 2013 FLAG FOOTBALL
ALL-STAR CLASSIC
 All-Star Activities Schedule
Friday – May 17th
3:30 PM East & West All-Star Coaches Report to Quality Inn (Ocala)
4:00 PM East & West All-Star Teams Report to Quality Inn (Ocala)
5:15 PM East & West All Star Team Meeting
5:30 PM East & West All Star Teams leave for practice at Forest High School
5:00 PM North & South All-Star Coaches Report to Quality Inn (Ocala)
5:30 PM North & South All-Star Teams Report to Quality Inn (Ocala)
6:45 PM North & South All Star Team Meeting
7:00 PM North & South All Star Teams leave for practice at Forest High School
6:00 PM – 7:30 PM East & West All-Star Team Practice at Forest High School
7:30 PM East & West All-Star Teams – Dinner
7:30 PM – 9:00 PM North & South All-Star Team Practice at Forest High School
9:00 PM North & South All-Star Teams – Dinner
11:00 PM All Players In Your Room & Lights Out
Saturday – May 18th
7:00 AM Breakfast and Check-Out
8:30 AM Game I – North vs. East
10:00 AM Game II – West vs. South
11:30 AM Game III – Consolation Game
1:00 PM Game IV – Championship Game
All practices and the 2013 FACA Flag Football All-Star Classic are at Forest High School. Team pictures will be taken prior to each game. Awards will follow Games III & IV.
Quality Inn (former Hampton Inn)
3434 SW College Road
Ocala, Florida 34474
(352) 854-3200

Forest High School
5000 SE Maricamp Road
Ocala, Florida 34480
(352) 671-4700

Directions to Forest High School
Right out of Hotel on College Road. Proceed 1.8 miles.
Right on SW 17th St. Proceed 3.5 miles.
17th Street turns into SE Maricamp Road and proceed 3 miles
Turn right into Forest High School at "FACA" signs.
Follow drive to back of school complex.
Map of Directions to Forest High School