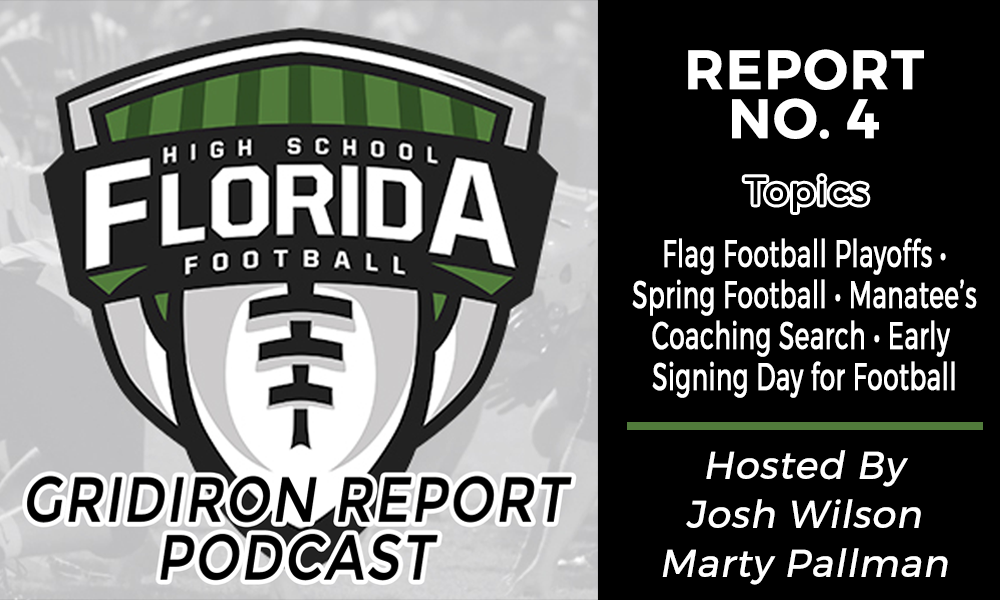 On FloridaHSFootball.com Gridiron Report No. 4 hosts Josh Wilson and Marty Pallman talk about the upcoming Regional Semifinal playoff games in Flag Football and the upcoming Spring Football games for this week. Plus, we will take a look at some of the candidates for Manatee's head coaching search and we will debate a little about if the new early National Signing period for football is a good thing or bad thing for athletes and for football recruiting overall.
Show Topics Timeline:
0:40 — Show Intro
6:30 — Flag Football playoffs preview brought to you by ScoreStream
20:46 — Spring Football
31:36 — Manatee's coaching search
44:45 — Early National Signing period for football
Remember you now can listen and subscribe to the FloridaHSFootball.com Gridiron Report on iTunes, Stitcher, TuneIn and Google Play.

Sign Up For Our Newsletters