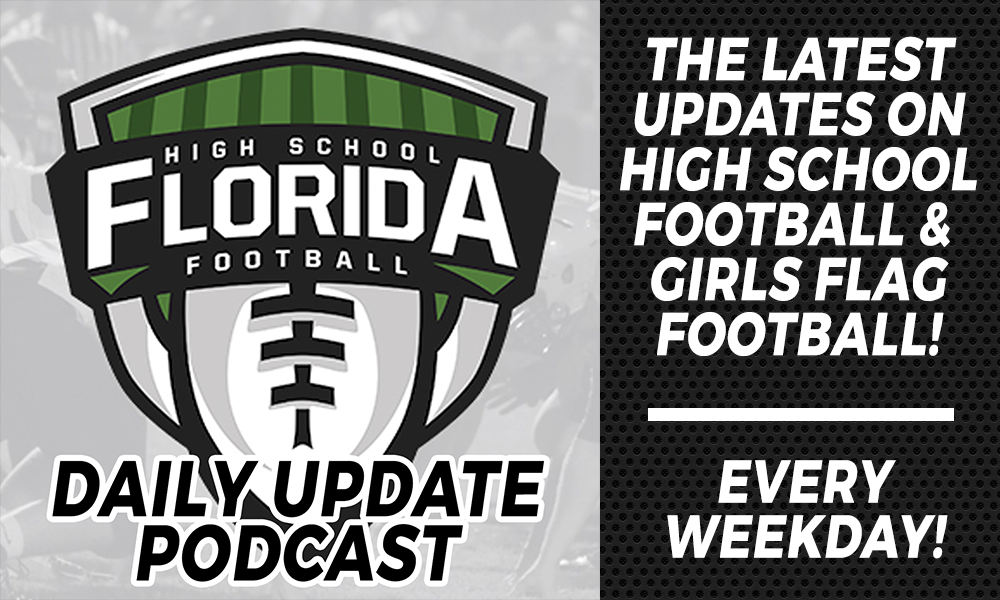 [spreaker type=player resource="episode_id=15355854″ width="100%" height="200px" theme="dark" playlist="false" playlist-continuous="false" autoplay="true" live-autoplay="false" chapters-image="true" hide-logo="true" hide-likes="false" hide-comments="false" hide-sharing="false" ]
EDITOR'S NOTE: A commerical will play before the start and after the podcast. This will allow us to bring in revenue for our podcasts. Thank you!
Welcome to the new FloridaHSFootball.com Daily Update Podcast, bringing you the latest updates on high school football and girls flag football in the Sunshine State!
In the inagural episode includes updates on the loss of Columbus football player Ari Arteaga, start of fall practices and FHSAA Heat Illness Prevention education, latest recruiting news and media days in the inaugural episode of the FloridaHSFootball.com Daily Update.
We are in the process of getting the show added to many podcast platforms including iTunes, Google Play, Spotify, iHeart Radio, TuneIn, Stitcher, and more!