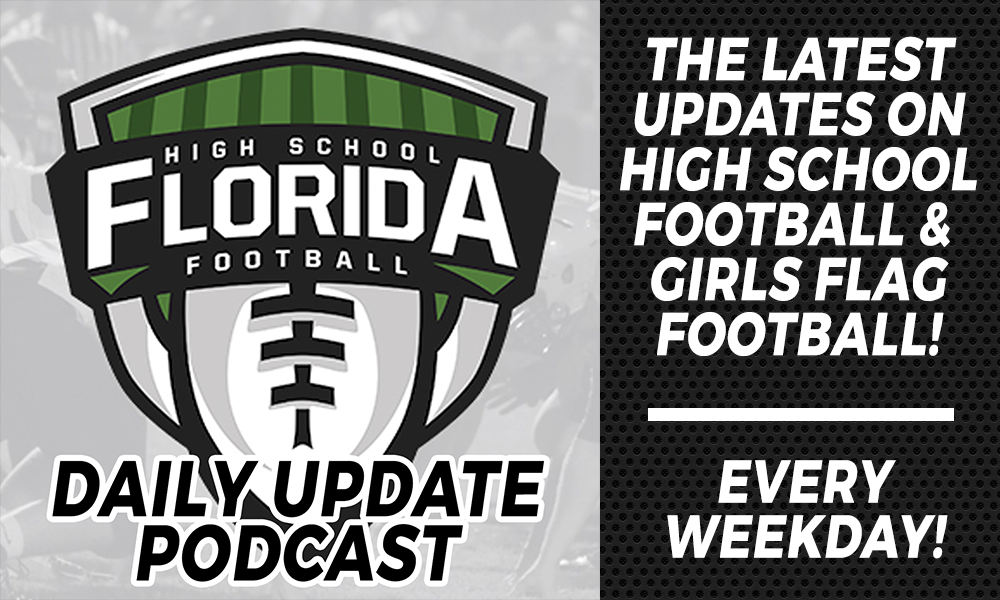 Help support the No. 1 Independent high school sports website in the State of Florida by becoming a FRIEND of FloridaHSFootball.com for as little as $3.00 per month by clicking here.
EDITOR'S NOTE: A commercial will play before the start and after the podcast. This will allow us to bring in revenue for our podcasts. Thank you!
Welcome to the new FloridaHSFootball.com Daily Update Podcast, bringing you the latest updates on high school football and girls flag football in the Sunshine State!
Today's Daily Update updates you on the hire of the newest head coach at Gibbs High School in St. Petersburg, Eddie Modugno's return to Naples High as Athletic Director and where we stand with posting more 2018 football schedules.
Find the FloridaHSFootball.com Daily Update Podcast on:
• iTunes
• Google Play
• Google Podcasts App on Android (search FloridaHSFootball.com)
• Spotify (search FloridaHSFootball.com)
• SoundCloud (for all podcasts and shows)
• Instagram TV (follow us @FloridaHSFootball)
• Stitcher (coming soon)
• TuneIn (coming soon)
• iHeart Radio (coming soon)