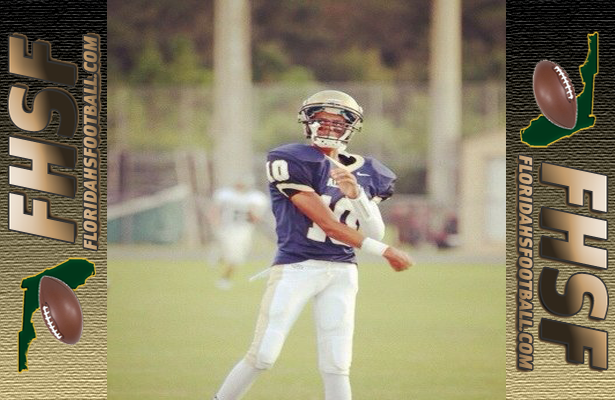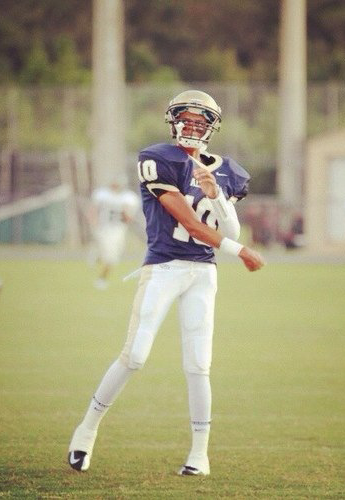 At 15-years old, Chris Oladokun is doing something that most young athletes couldn't fathom. Oladokun is just finishing his freshman year and yet has earned the tough task of being the starting quarterback for a Class 8A-playoff contender, the Alonso Ravens.
While the Ravens haven't made the FHSAA playoffs since 2010, they are always competitive and produce top talent every year. At the 2013 Tampa Quarterback Challenge, the 6-foot 155-pounder got to compete with 70 of the top quarterbacks in the Tampa Bay area, as well as show off his wide array of skills. Although, Oladokun made it clear he still has work to do.
"I definitely want to improve my leadership skills. As a rising rising freshman, gaining the whole team's trust is a very important part in us going far this year. I also want to improve my overall game. There's always room for improvement." Oladokun said.
For just a freshman, Oladokun is making some believers in his strong arm. When tested, Chris is on record to have been able to throw an upwards of 60-yards.
Alonso's schedule next year is no joke. The Ravens will play some of the best teams in the Tampa Bay area such as Plant, Newsome and Wharton. Chris feels he has something to prove, but yet remains confident.
"When you have a great head coach and great offensive coordinator that will trust a young quarterback like myself it gives me a ton of confidence." said Oladokun. Chris also spoke on the great advice he receives from upperclassmen. "They tell me to just play my game. Don't worry about any of the distractions or media. Just go out there and play."
Thanks to Alonso's spring jamboree, Chris got a chance to get some valuable repetitions in. He went 6-10 for 97-yards and tw0-touchdowns. In only one half of play, Chris made quite the impression on his teammates.
For this class of 2016 standout, the pressure of being a starting quarterback for a Class 8A playoff contender will come much earlier than he had anticipated. However though, Oladokun feels he can handle the pressure.