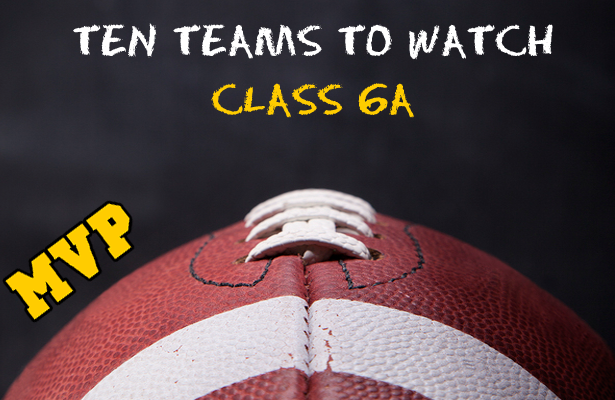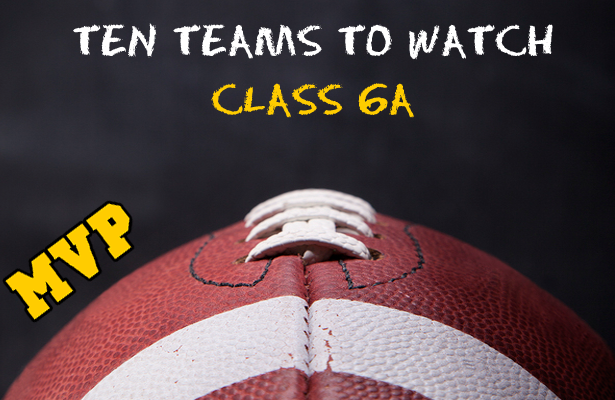 SIGN UP NOW FOR MVP MEMBERSHIP: $5.99 per month or $59.99 per year. Sign up here today!
Continuing our teams to watch series for 2013, we roll into a heavy packed Class 6A where numerous teams could have made this list, but we could only choose ten and these ten likely will be making quite a bit of noise during the season.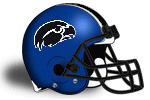 ARMWOOD HAWKS | District 6A-8
The Armwood Hawks struggled last season, barely squeaking by some teams in its own district and getting shutout by rival Hillsborough that sent them on the road in the playoffs. However, this seasons appears to be looking a lot brighter as new talent has emerged in the crop of young Hawks players, but will now have to play an 8-game district schedule that will test their meddle. Are the Hawks up for the tough challenge?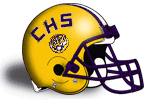 COLUMBIA TIGERS | District 6A-3
Columbia has seen a huge improvement under Brian Allen who took over his alma mater's program two seasons ago. With Columbia reaching its first regional final in years, the Tigers are heading in the right direction and has a plethora of talent to usually pick from year-in and year-out. The biggest question looking towards the season is to see if the Tigers can reproduce what they did last year and then some come deep in the playoffs. People in Lake City are hungry for a state title to come home, so could this be the year?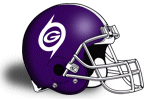 GAINESVILLE HURRICANES | District 6A-5
Gainesville is coming off its first state championship appearance since 1980 when it won the Class 3A state championship, but will now enter the season without the leader that took them there.  Although, the Hurricanes will have some talent to replace, they do have talent still to keep them going. The big question is to see if the Hurricanes can get back to Orlando. Can they do it?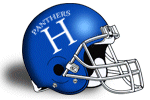 HERITAGE PANTHERS | District 6A-14
This team is one of the rising teams in the state and showed some of what it is capable of doing during a 9-1 season, that was also capped off by their first playoff win in school history. Now fast forward heading into the 2013 season, Heritage soundly defeated a tradition-rich and historically-tough Merrit Island in spring football, leading many to wonder what could be next for this young team. With Palm Bay now out of the district, there is a good chance this team could be talked about in later portions of the season this year.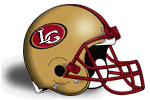 LAKE GIBSON BRAVES | District 6A-11
The Braves were perfect in the regular season last year, but failed to find their way past a strong Mainland team that was the runner-up in their respective district in the playoffs. The Braves looking poised once again to be competitive and have the talent to do so. Will shifting down one district in Region 6A-3 help the Braves go deep in the playoffs this season? That big question all depends on how District 6A-12 shapes out to be.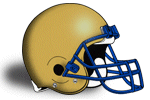 MAINLAND BUCCANEERS | District 6A-9
No matter where you look, this team has been pretty consistent in terms of being in the playoff talk year-in and year-out and the last two seasons have been no exception under head coach Scott Wilson, in which they reached the regional finals. Mainland does have to face the fact their is an improved New Smyrna Beach that stole the district last year from them, but had failed to make a run in the playoffs. Will the Buccaneers, take back the district this season and look to make another deep run in November?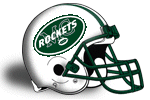 MIAMI CENTRAL ROCKETS | District 6A-16
The Rockets are coming off winning their second state championship in three seasons and will start the 2013 season likely a top 5 team nationally ranked, but will do so with a new leader at the helm. With plenty of top players back for the season, the Rockets are already being picked a favorite to repeat. They do face a tough schedule that includes a trip out-of-state a the start of the season. Will anyone be able to stop the Rockets this season?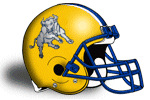 MIAMI NORTHWESTERN BULLS | District 6A-16
The Miami Northwestern Bulls are looking to build off what some would have called a rebuilding season last year under new head coach Stephen Field. Now heading in to the season, the Bulls have appeared to put one ambitious schedule together that could either make or break them as a team in full. If the Bulls can maintain the full plate of challenging schedule, could they be a team to talk about competing for a state title start in November?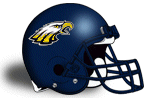 NAPLES GOLDEN EAGLES | District 6A-13
Naples thought they would be set with their quarterback situation for at least one more season, but that would not be the process when they lost Kilton Anderson before spring football started as Anderson moved out-0f-state due to his father's job relocating to a different part of the country. Now the Golden Eagles will have to fine a go-to guy who can lead the team and try to aim for a third regional final appearance in as many seasons and a second state semifinal in as many seasons as well. Will the Golden Eagles do it?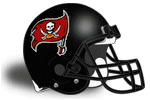 NAVARRE RAIDERS | District 6A-2
Navarre came within one game of competing for its first state title last season, but now a good portion of the talent is gone that helped lead the way. None the less, the Raiders are still expected to contend this year and likely make the playoffs again as their district has shrunk from six teams down to just three teams. The biggest question that now remains to be seen is if Navarre can once again make a run.