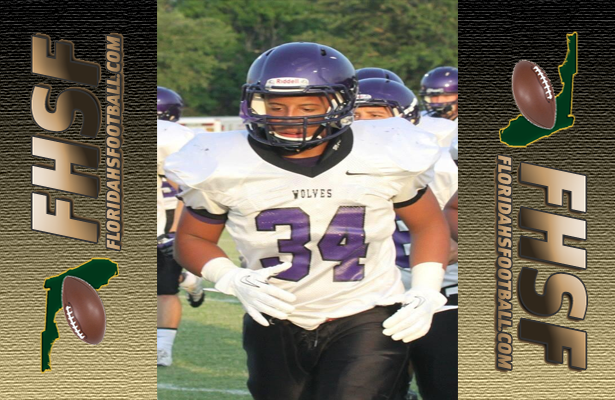 Although this Class of 2014 outside linebacker is still seeking his first offer, he has not given up hope, and certainly has not allowed it to have any impact on how he plays the game.
Enter Mitchell Estrada of Timber Creek High School in Orlando. The football player who loves to play XBOX or hangout with his teammates when not practicing, or playing, football.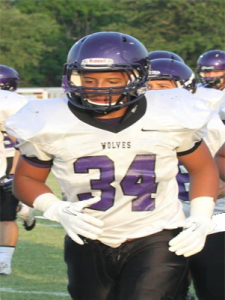 Estrada, who currently is receiving strong interest from Ball State, Illinois State, and Massachusetts, stands at 5 feet 9 inches; which is under the "ordinary" height for a Division I Football Bowl Subdivision (FBS) team. The "ordinary" height for a FBS linebacker tends to be well into the six foot range.
How does Estrada overcome this obstacle? Quite simple actually. He says, "I just [have to] work even harder than everyone else and use it as a fuel for my grind. If a program knows I can play, my size will be overlooked."
Another subject that may strike up a debate with many who do not know Estrada on a personal level is how he handles being best friends, and teammates, with 2015 running back Jacques Patrick, who at the time of this writing holds 40 FBS offers. Some highlights from Patrick's offer list include Florida State, Michigan, Notre Dame, Ohio State, Southern California, and the entire Southeastern Conference (SEC), minus Texas A&M.
For this Timber Creek player, who enjoys ribs or barbecue chicken following a game, he "looks at [Patrick holding 40 offers] as motivation." He continued with, "It just shows me that it is possible. I am truly happy for my friend."
As it was mentioned earlier in this article, Estrada may not have an offer, but schools are definitely showing interest in him, and he is showing it right back. Estrada plans on attending ten universities in four days with Patrick and fellow teammate and close friend Javonte Seabury (2014 Wide Receiver).
The trio will take visits to Bowling Green, Michigan, Michigan State, Northern Illinois, Northwestern, Notre Dame, Ohio State, Toledo, and Western Michigan, between June 9th and June 12th.
Estrada also says he is working on planning visits to Boston College, Illinois State, Indiana, Massachusetts, and Navy. However, Estrada is not sure when these visits will take place.
The upcoming senior was not even close to being shy when asked about Timber Creek football. "We are, as usual, underestimated and people think we only have one player [Jacques Patrick], but we have plenty of players here and have all the pieces to be successful," Estrada said.
Estrada says he learned a new feeling last season as a junior — loosing. The Wolves went 10-2 on the season, with a loss to Orlando University in the regular season, as well as a regional semifinal loss to Apopka, the eventual state champs. He proclaimed "learning how to lose, and coming to grips with that feeling" as big memory from last season. It is important to note that Estrada played on the Freshman team as a freshman and Junior Varsity sophomore year, and that both those teams went undefeated during their respective seasons.
Aside from chasing a first offer, one goal stands out the most to Estrada as he approaches his final season: "winning a state championship."