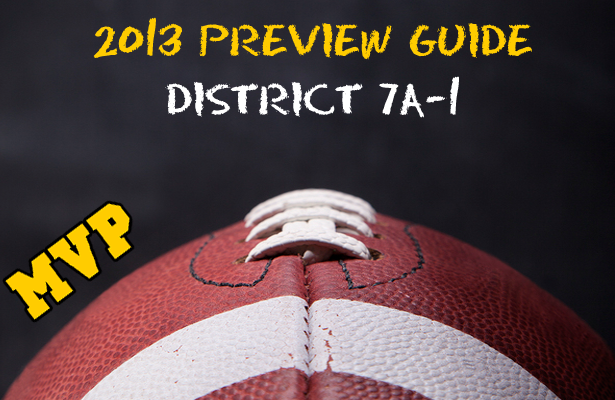 Free MVP District Preview for the 2013 season! To view all district previews sign up today for an MVP Membership package at $5.99 a month or $59.99 a year! Click here to sign up today!
[one_third last="no"]
2013 PROJECTED FINISH
1. Niceville
2. Crestview
3. Tate
HOW THEY FINISHED IN 2012
Crestview, 4-6
Niceville, 6-4
Tate, 1-8
SCHOOL POPULATION (2012-2013)
Crestview – 1900
Niceville – 1911
Tate – 1987

OFFENSIVE MVP
WR Tyre McCants – Niceville
DEFENSIVE MVP
DE Denzel Ware – Crestview
[/one_third]
[two_third last="yes"]
DISTRICT OUTLOOK
Who's In: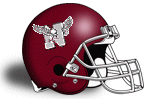 1. Niceville – There is never usually a lack of talent for head coach John Hick's squad and this year looks to be bright for the Eagle's when it comes to talent. A few of the biggest names to keep an eye on include wide receiver Tyre McCants, who has been drawing in quite a few offers plus running back Shi'Kim Coward and athlete Tayjon Culley are drawing in attention as well. Look for this Niceville team to be back on top of its district after being a district runner-up last season.
Fighting It Out: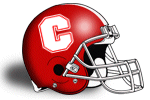 2. Crestview – The Bulldogs have a new leader in town and they are going to have to make some adjustments to Tim Hatten's style of play calling and schemes he likes to run.  While offensive depth is going to be a key concern this year, the defense will have defensive Denzel Ware, who transferred to Opp in Alabama to only transfer back during the offseason, plus cornerback Jaylen Robinson to help keep opposing offenses in check and keep the Bulldogs offense on the field longer.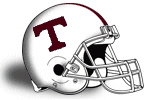 3. Tate – Tate is now under its third head coach in three years and Ronnie Douglas hopes to correct the ship and rebuild the Aggies back into the glory days of being a dominant team in the state. Douglas. Talent and depth will need to be built before considering competing for a playoff spot, but with the size of the district, a walk into the playoffs is possible if a win is achieved in district play
[/two_third]