Free MVP District Preview for the 2013 season! To view all district previews sign up today for an MVP Membership package at $5.99 a month or $59.99 a year  $40.00 a year for a limited time using discount code KICKOFF40 at checkout.* That is almost equal to SIX months worth of MVP content for FREE!**  Click here to sign up today!
[one_third last="no"]
2013 PROJECTED FINISH
1. Lake Gibson
2. Winter Haven
3. Lake Region
4. Sebring
HOW THEY FINISHED IN 2012
Lake Gibson, 10-1
Lake Region, 2-8
Sebring, 2-8
Winter Haven, 10-2
SCHOOL POPULATION (2012-2013)
Lake Gibson – 1804
Lake Region – 1860
Sebring – 1607
Winter Haven – 1717

OFFENSIVE MVP
WR Kendall Gant, Lake Gibson
DEFENSIVE MVP
LB Demetrius Brown, Lake Gibson
[/one_third]
[two_third last="yes"]
DISTRICT OUTLOOK
Who's In: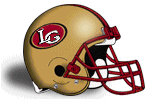 1. Lake Gibson – The Braves will return most of its star talent from last season, where a 10-0 perfect season was accomplished last year, but was bested by Mainland in the first round of the playoffs. Being the favorites once again and with talent like Kendall Gant, Trey Congdon and Demetrious Brown hovering around on the field, Lake Gibson should not have a hard time repeating as district champions.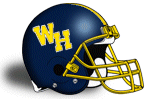 2. Winter Haven – Adam Lane is gone and his replacement will have some big shoes to fill. However, the Blue Devils are the second best team standing out right now in the district and it would not be surprising to see things go their way when it comes time for district play, even with a schedule that can be tough at times.
Got Work To Do: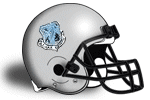 3. Lake Region  – Randy Howze is back as the head coach of a program he coached early last decade and there is quite a bit of work to do. While there is talent, there are certainly plenty of areas that will need improvement before any talk of being a playoff contender can be consider. Look for the Thunder to work on improving the win total this year as a start of a turnaround.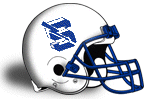 4. Sebring – Sebring has been in the district cellar when compared to other teams during the last few seasons and with the top two teams in that district that had a combine 20 wins last season it will be tough to rise to the top. There is some talent, but with holes everywhere to fill, don't expect too much from the Blue Streaks to rise up in district play.
[/two_third]