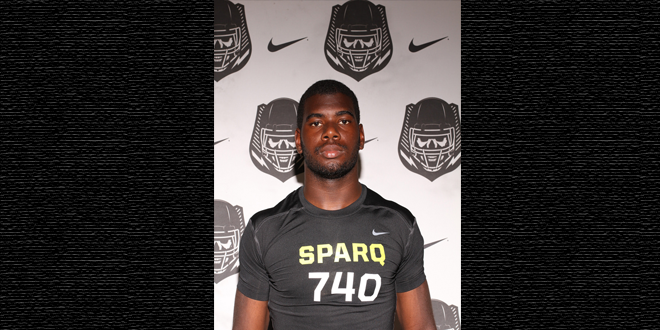 In early January, three 2015 stars out of Miramar High School had planned to commit to the West Virginia Mountaineers. A place where there former head coach, Damon Cogdell, had accepted a job as a defensive assistant.
Those three players were wide receiver Kahlil Lewis, safety, Kendrell McFadden, and running back Alex Anderson.
While Lewis and McFadden got to commit as planned, Alex Anderson was left in the cold and learned about a downside of recruiting that he didn't particularly know about.
"You know the day I committed, there was a lot of hype into it. I found out that I have a soft offer from the school because they haven't accepted my commitment at all yet," said Anderson.
So over a month later, nothing has changed for Anderson. The offer remains the same for him.
"Basically what a soft offer is, is they've offered you but they still undecided on whether to give you a full-ride or not," said Anderson.
But what if West Virginia were to come and offer Anderson a full-ride scholarship? Would he commit on the spot?
"I honestly don't know. With everything that has happened, a lot of things have changed. Plus with this, a lot more schools have shown me a lot to offer as well," said Anderson.
Some of those schools that are still recruiting Anderson despite what has happened lately in his recruitment are, Wisconsin, Boston College, and N.C. State, among others.
Even though he had a bit of a debacle during the winter, Anderson is excited for spring practice.
"I'm ready to get back to the grind and do what needs to be done for my team," said Anderson. "I'm really just looking to get my name out there even more than it already is,"
Anderson, who stands in at six-foot, 185-pounds, ran for 230 yards on 38 carries for seven touchdowns.
You can view Anderson's highlights from this past season here.
Feature photo from Miami NFSC via Student Sports.