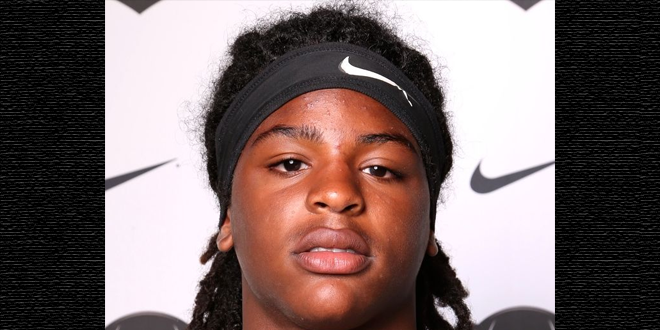 Being a coaches son is never easy. Just ask 2016 Flanagan LB Devin Bush Jr. His father, Devin Bush Sr. took over the Flanagan football program and in one year transformed it from a losing program, to a playoff team. I interviewed Bush Jr. to get a bit of an inside look to the past, present, and future of his bright football career.
Nash Williams: What are you and the rest of the Flanagan football team doing to prepare for spring practice?
Devin Bush Jr.: "Well we obviously have a offseason program in place and we have personal trainers helping us. If you're not in a sport, you are in the weight room working out. Things like agility drills, and making sure that your getting faster, stronger, and bigger. I participate in track in certain events like the 100 meter dash, 200 meter dash, the 4 X 100 meter dash, and the 4 X 200 meter dash."
NW: What is it like to be the son of a head coach?
DBJ: "I am actually used to it since I used to play for him back in Optimist youth league. I am just used to the way he wants the team to be run and the chemistry of the team. On the field, I really just see him as my coach and not as much my dad."
NW: Why do you think your dad was so successful in his first season as a head coach at Flanagan?
DBJ: "I really think that he just brings his own coaching attitude to the team. He is consistently preaching excellence, and his passion for the game so he really touched us guys about how the game is played. He breaks film down like no other. He makes the most complicated defense as easy as ABC, 123. Then during practices he keeps a high-tempo. He also wants a ton of aggressiveness, excellence, and technique."
NW: There has been a lot of social media trash talk lately between the top teams in Broward county. Why in your mind is Flanagan the top team in Broward?
DBJ: "I feel like Flanagan is the top team because before we all arrived at Flanagan, it was just another game on your schedule. We just have a lot of swagger and confidence to us when we take the field. We know when we step on the field it's time to dominate the other team."
NW: Obviously, you guys at Flanagan have a goal of a state championship. What are you trying to improve on as a player?
DBJ: "Well, first, I know I'm not the best player in Broward or Miam-Dade. I feel like I have the potential to be, but I have to bring out more of that potential. I'm focused on people knowing more about me than just my name."
NW: What has recruiting been like for you early on, and is there anyone that is sticking out to you?
DBJ: "Yes. Georgia, UCLA, Oregon State, and Miami have all been standing out to me. Recruiting has been pretty fun and I have enjoyed it so far but I'm obviously going to take it slow."
You can view Bush's highlights here.
Photo credit to 247Sports.com