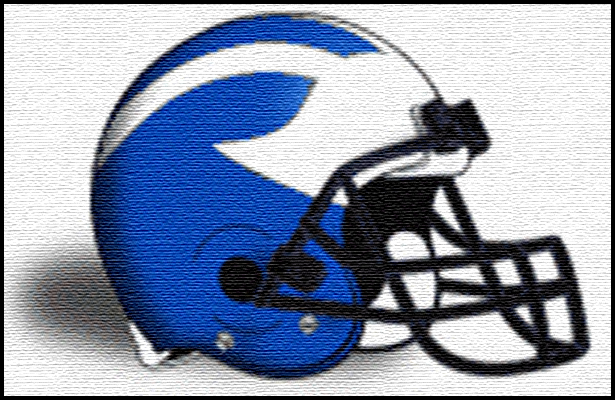 The Apopka Blue Darters are looking to make their third straight trip to the state finals this season, but will have to face a couple of teams willing to challenge them season.
No matter how you look at is, the Blue Darters are a squad that is large in enrollment wise, but reminds you of the small school football teams like Trenton or Blountstown. That is how Apopka operates under head coach Rick Darlington.
Overall, the challenge of this season starts with replacing several key players who helped contributed to the big run last season, but let's dive into the schedule to see what they are facing this season.
View Apopka's 2014 schedule here
THREE BEST OPPONENTS: American Heritage (Plantation), West Orange, Oak Ridge
THREE WEAKEST OPPONENTS: Olympia, Edgewater, Evans
BEST OVERALL GAME:  vs. American Heritage (Plantation), Friday, October 17
This week eight showdown will match-up a strong Class 5A program that has the chances to repeat as state champions this season against a team that should be finally finding its form at this point in the season. This will be a good test for the Blue Darters to see where they are at before finishing out the season with Edgewater and Olympia. This game improves strength of schedule greatly, but don't expect a win totally on this one.
DISTRICT TRAP GAME: @ West Orange, Friday, October 3
No doubt here that West Orange is a district trap game for the Blue Darters. The Warriors showed huge improvements last year and this year they could be even be a lot better this year. Apopka will have to have its game plan ready and execute flawlessly in this to likely secure another district title. If they lose here then it is likely on the road in the first round of the playoffs, a road that is usually not to kind to most teams.
WEAKEST GAME: vs. Olympia, Friday, October 31
This game has the makings of being over at half time and we are not even at the start of the season yet. Olympia has lost several players that have transferred to Dr. Phillips, West Orange and has far west as IMG Academy. The loss of these keys players have put a hurt on the Titans big time. This game should be no issues for the Blue Darters to handle and get in the playoffs once again this season.