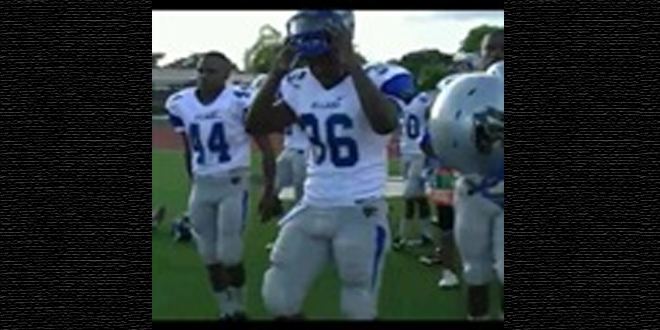 Will Bethel
Linebacker
6'0″
210
Dillard
Class of 2015
The Recruiting Rankings
247 Sports Composite: NR
247 Sports: NR
Rivals: NR
ESPN: NR
Scout: NR
Current Verbal Commitment
Undecided
Question & Answer
Q: Which college programs interest you the most?
A: Florida Gators, Eastern Kentucky, Northern Illinois
Q: What is the most important thing you look for in a school?
A: A place where I fit
Q: Who inspires you the most and why?
A: My mom being a single parent and her determination.
Q: What do you plan on studying in college?
A: Sports management
Q: In three to four years, where do you see yourself at?
A: College or hopefully in the NFL
Q: What is your favorite quote?
A: "It isn't the hours you put in it's what you put in the hours. " – Anonymous
Q: Best advice you have received from your coach or coaches?
A: Your time will come, just keep working.
Q: Which football player in the state would you pay to watch on a Friday night?
A: Brandon Marshall
Q: What is on your pregame playlist?
A: NFL Gametime.
Q: What do you like to do in your free time?
A: Workout
Q: What superstition do you have?
A: My lucky wallet
Q: Your favorite play formation your team runs?
A: Spread offense
Q: Current favorite high school subject?
A: Science
Q: Dream car you would like to own one day?
A: Maserati
Q: Favorite NFL team?
A: Miami Dolphins
Highlight Video

Photo courtesy of prospects Hudl profile