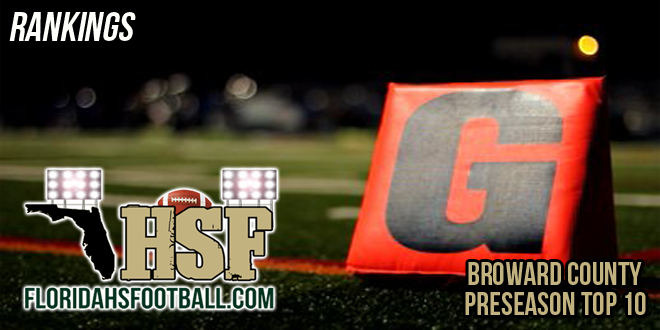 Broward County is just one portion of the South Florida tri-county area that sends multiple teams to the state championship games each year. Alone in one single year, Broward County could send multiple teams to the state championship games and it could be the same way once again like it was last season.
LIKE WHAT YOU SEE? To follow updates each week during the season for regional rankings, you will need to be a subscriber to our MVP Subscription service. Sign up for $4.99 per month or $49.99 per year by clicking this link. Are you a high school coach? Email us at football@floridahsfootball.com for a special discount code.
THE VARSITY MESSAGE BOARD: Share your thoughts on the Broward County Top 10 | Register for a FREE username
Below is our Broward County Preseason Top 10 Rankings with 2013 records in parenthesis.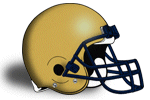 1. St. Thomas Aquinas (10-3)
Why: The Raiders might not have played for a state championship last season, but looking at the roster compared to last year there is no doubt that the Raiders will have what it takes to make another run towards another state championship. The Raiders, which benefited from some offseason transfers will no doubt play a schedule that will battle test them and get the ready for the playoffs. Overall, it could be hard for any team to try to break St. Thomas Aquinas from the top position in the Broward County rankings this season.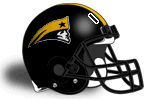 2. American Heritage – Plantation (14-1)
Why: The Patriots will likely be en route towards another state championship again, minus a few key players from last season including Sony Michel. The Patriots also benefit from an influx of offseason transfers like St. Thomas Aquinas did. Torrance Gibson will be the big leader for American Heritage this season and his athletic abilities should undeniably have American Hertiage in contention to get back to Orlando by the time the playoffs start in November.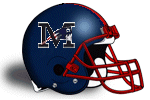 3. Miramar (12-1)
Why: Miramar is stocked with a lot of talent once again and has been pegged as an early preseason favorite to make a run for the Class 8A state championship this season. The only questions that remain behind Miramar is how new head coach Matt Strout will do in his first season. The early games should give us an indication of how Miramar will be as a team, but to rise further in the Broward County rankings could be a tall task, especially since the top three teams are all worthy going to the state finals this season.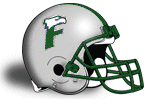 4. Flanagan (9-2)
Why: The Falcons are flying high now under second-year head coach Devin Bush, but they want to fly even higher and towards a state championship this season. A lot of talent also surrounds this program. Some of that talent includes Ryan Stanley who threw for over 2,300 yards last season and a top linebacker in Devin Bush, Jr., who will most likely be the leader of the defense this season. If to say the least, Flanagan might be the one team from Broward County this season that surprises everyone.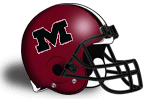 5. Monarch (8-3)
Why: After making the playoffs for the first time last season, Monarch could be on the verge of winning its first district championship this season. Two players that will be the difference makers this year for Monarch will be WR Calvin Ridley and S Shawn Burgess-Becker. Those two had strong performances last season and have had strong off-seasons. Anything short of the playoffs and a district championship will likely be a disappointment for the Knights.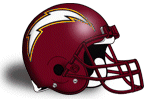 6. Hallandale (8-2)
Why: The Chargers went on 7-0 streak before getting haunted by two district losses to Dillard and Boynton Beach last season that kept them out of the playoffs. However, plenty of talent returns once again and the playoffs should be attainable. 21 of 22 starters are back and that will be highlighted by LB Sh'mar Kilby-Lane on defense and QB Tyler Huntley on the offense. A district championship is very possible for the Chargers this season.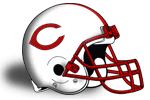 7. Plantation (8-3)
Why: Give credit to the Colonels for keeping things upbeat despite the fact they are in a tough district that is usually hard to win with St. Thomas Aquinas on top. Don't expect a deep playoff run this year, but at least expect the Colonels to get to the second round of the playoffs behind a team that always is prepared to do what it takes to win games under head coach Steve Davis.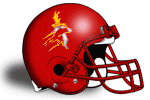 8. Deerfield Beach (11-1)
Why: Deerifeld ran through their first undefeated regular season last year before meeting their maker in the second round of the playoffs against Miramar, but that won't stop the Bucks from pushing for their goal of contending for a state championship. However, the biggest concerns will start to answer themselves in the coming weeks ahead as a new starters in several offensive skill positions – including at quarterback –  line up on the field.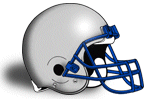 9. Dillard (8-4)
Why: The Panthers are going to be younger than what they were last year and that is going to be a big factor if Dillard will be a district champion or not. The Panthers will get tested early in the season by a tough IMG Academy squad and will also find several challengers waiting in district play – including Hallandale and Boynton Beach – waiting for them. If the younger players mature quickly then things should be just fine for Dillard.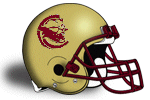 10. Coconut Creek (5-5)
Why: The Cougars might have not been a playoff team last season, but there is a lot to like about this program. The team is surrounded by a strong and likable head coach in Kareem Reid and the Cougars have talent on the field. Depth might be one of the biggest concerns, but if the Cougars are ready through conditioning and practices, there should be no doubt that the Cougars will at least contend for the Runner-up spot in the tough District 6A-15.
THE VARSITY MESSAGE BOARD: Share your thoughts on the Broward County Top 10 | Register for a FREE username