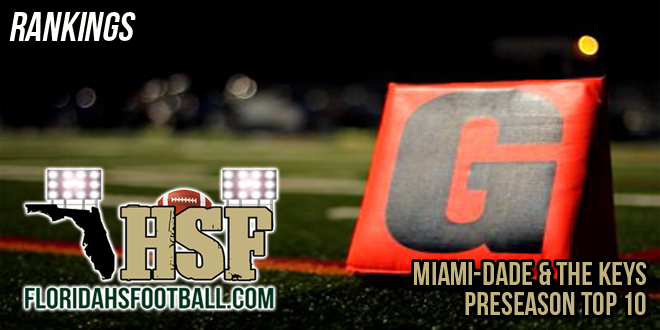 Miami-Dade is home to some of the top programs not only in the state, but in the country. Each and every year multiple teams throw their hat into the ring of fire looking to take on home a state championship trophy. Who will it be this year bringing home the hardware from Orlando? These Top 10 teams just might have a say in that.
LIKE WHAT YOU SEE? To follow updates each week during the season for regional rankings, you will need to be a subscriber to our MVP Subscription service. Sign up for $4.99 per month or $49.99 per year by clicking this link. Are you a high school coach? Email us at football@floridahsfootball.com for a special discount code.
THE VARSITY MESSAGE BOARD: Share your thoughts on the Miami-Dade & The Keys Top 10 | Register for a FREE username
Below is our Miami-Dade & The Keys Preseason Top 10 Rankings with 2013 records in parenthesis.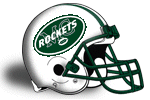 1. Miami Central (13-1)
Why: Miami Central is coming off its second straight Class 6A state championship and their third state championship in four years. The Rockets will have an entire new offensive line in place and the backfield will look totally different with Joseph Yearby and Dalvin Cook gone and off to their college destinations. The good thing for the Rockets is that their is never a shortage of talent and some of the names that will be lurking around out there this year include WR De'Vante Phillips, DB Calvin Brewton and DE/LB Fermin Sliva. If anything expect defense to be the big area that helps the Rockets this season win games.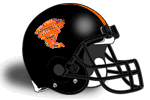 2. Booker T. Washington (14-0)
Why: No more Treon Harris and no more Chad Thomas for the Tornadoes. Also no more Tim "ICE" Harris, Sr. running up and down the sidelines as well. Those are just some of the changes that Booker T. Washington will have when it starts out on its quest to defend not only its Class 4A state championship, but its national championship as well. One big name that will be expected to be a leader is Mark Walton while Tim Harris, Jr. has taken over as the head coach from his father. Don't expect the Tornadoes to be stopped on their quest for a third straight state championship this season.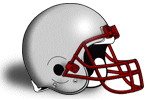 3. Coral Gables (11-2)
Why: The Cavaliers are coming off one of their best seasons in over 40 years and this year things could be even better. The defense is returning eight starters back that was only allowing just over 10 points a game last season. If anything the best chance to win the school's first state championship since 1968 could be this year with Class 8A being wide open to who makes the run to Orlando.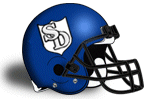 4. South Dade (14-1)
Why: The Buccaneers will have a chance to sit towards the top as they start out defending their Class 8A state championship. However, the road back to Orlando will not be easy this season. Gone are player like QB Khalil Render and WR C.J. Worton who were just two of the key pieces to South Dade's run to Orlando last season. With only five starters back total between both sides of the ball, the Buccaneers will have to come together quickly to be back in state title contention come November.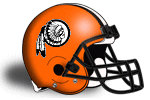 5. Miami Carol City (7-4)
Why: Losing 30 seniors from a team is not what most teams like to go through, especially when it wants to try for a repeat chance of making the playoffs again. However, the Chiefs have capable talent on the field that should be able to step and fill in the holes created through the graduation loss. One name to keep an eye on is Rashad Fenton who is already being recruited by multiple Division I programs around the country.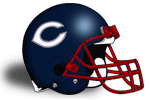 6. Columbus (7-5)
Why: The Explorers will return 10 starters this season between both sides of the ball and will face several tough challenges during the season including a game against Miami Central and a late in the season game at Highlands, Kentucky. Columbus needs to build some depth which will require the team to stay healthy all season in order to compete against Coral Gables for the district championship in District 8A-14.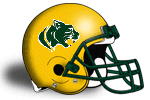 7. Miami Killian (7-5)
Why: Only five starters are returning, but the Cougars will have plenty of others that have been surrounded in the football program returning as well. The biggest player is going to be Jaquan Johnson who is considered one of the top athletes in the state. Johnson has been recruited by many Division I programs and being able to play at multiple positions will help things out for the Cougars. This is one team to keep an eye on as they look to put the brakes on South Dade's hopes of returning to the state finals out of District 8A-16.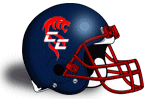 8. Champagnat (14-0)
Why: The Lions are coming off their best season in the short history that the school has sponsored a football team. Many expect the Lions to be able to repeat again as state champions this season and could with 16 starters returning. The Lions should face tough challenges right out of the gate with an expected game against Cocoa in Week 1 and game a couple of weeks later against defending Class 3A state champion Trinity Christian. It should already be noted that Champagnat has an automatic entry into the playoffs this season as District 2A-8 is down to just to two teams.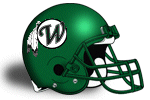 9. Westminster Christian (11-2)
Why: The Warriors return 16 starters from last year's state semifinalist team that lost to eventual Class 3A state runner-up Clearwater Central Catholic. The two biggest names to follow from the team this season include RB Jordan Cronkrite and ATH Tim Irvin. Irvin can be a threat from different positions on the offense and that will give teams enough headaches alone this season. The Warriors, like Champagnat are automatically in the playoffs this season due to their two team district in District 3A-8.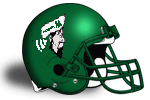 10. North Miami (9-2)
Why: The Pioneers finished the 2013 season with their first district championship in school history and some of the featured talent that helped turn the fortunes around will be back this season. QB Hilton Joseph who threw for over 2,200 yards and 21 touchdowns last season will be the leader on the offense. Expect the leader on defense to be DB Wesley Charles who has shown Division I potential.
THE VARSITY MESSAGE BOARD: Share your thoughts on the Miami-Dade & The Keys Top 10 | Register for a FREE username