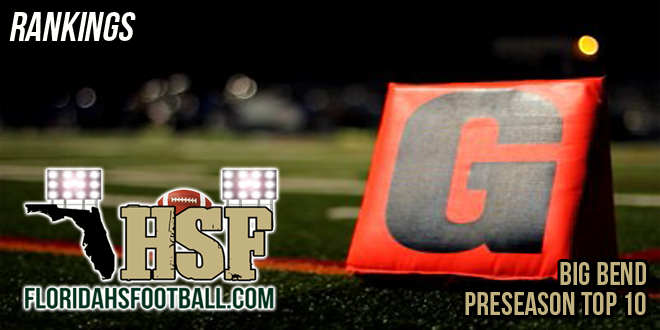 The Big Bend region that includes most of the Tallahassee-area is always filled with great and exciting football teams ready to make deep playoff runs and contend for state championships. Which one of these teams will be in making that deep run and contend for state championship this season? Take a look below
LIKE WHAT YOU SEE? To follow updates each week during the season for regional rankings, you will need to be a subscriber to our MVP Subscription service. Sign up for $4.99 per month or $49.99 per year byclicking this link. Are you a high school coach? Email us at football@floridahsfootball.com for a special discount code.
Below is our Big Bend Preseason Top 10 Rankings with 2013 records in parenthesis.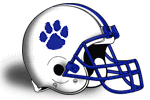 1. Godby (9-2)
Why: Longtime head coach Ronnie Cottrell is gone, in comes former Lincoln and Wakulla assistant Todd Lanter. Lanter inherits a team that won the 2012 state title and is coming off a surprising first round playoff exit. A good mix of veterans Jaylin Hayward (Sr., ATH), PJ Simmons (Sr., RB), Albert Cannon (Sr., LB), Tim Faison (Sr., LB) along with transfers Darius Bradwell (Jr., QB), Danny Thomas (Sr., LB), Marcus Holton (Sr., DB/WR) and Jim Jones (Sr., LB) should have the Cougars battling for a another trip to Orlando.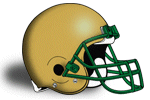 2. Lincoln (7-5)
Why: Don't let the record fool you, Lincoln continues to play one of the areas toughest schedules and suffered four regular season losses last season on its way to a second round playoff loss to eventual state runner-up Niceville. The Trojans have made the playoffs every year since 1996 and the streak should continue thanks to Texas commit John Burt (Sr., ATH), Willis McDaniel (Sr., WR) and Jerrin Gilmore (Sr., LB).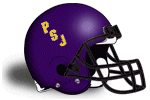 3. Port St Joe (8-4)
Why: John Palmer is back for his second stint as head coach of the Sharks after leading them to a state title in 2005. Six starters are back on offense and five back on defense including: Jarkice Davis (Sr., RB/DE/K), Cole Cryderman (Sr., RB/TE), Marquez Johnson (Sr., DL/OL), Carter Thacker (Sr., RB/DB) and Will Ramsey (Sr., RB). The Sharks are huge favorites to reach Orlando after whooping nemesis Blountstown 20-2 in the kickoff classic, after losing 34-0 in the second round of the state playoffs last season.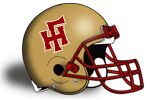 4. Florida High (8-5)
Why: Only 11 time state champion Bolles, stood in the way of Florida High playing for its first ever state title. The state semifinal loss should serve as plenty of motivation for a Seminoles team that returns 13 starters (six offense, seven defense), including playmakers Alabama commit Ronnie Harrison (Sr., QB), Jacari Footman (Sr., FS), Andres DeTorres (Sr., ATH), Darrien Brown (Sr., WR) and Broderick Simpson (Sr., RB).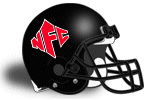 5. North Florida Christian (9-3)
Why: The seven time state champions nearly made it eight before losing to Victory Christian in the state semifinals and will be looking to go deep again this season. Five starters are back on offense and nine on defense including: Georgia Tech commit Christian Philpott (Sr., WR), Korey Charles (Jr., RB/DB), Adrian Hill (Sr., WR) and Kevin Dawson (Sr., LB).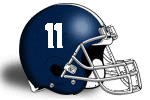 6. Wakulla (8-2)
Why: Wakulla was the lone team out in the three team district that was ranked seventh toughest in the nation according to Max Preps. The Eagles return seven starters on offense and two on defense, including: LSU commit Felipe Franks (Jr., QB), Keith Gavin (Jr., WR), Monterious Loggins (Jr., RB/LB) and Antonio Morris (Jr., RB).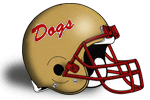 7. Liberty County (8-3)
Why: Liberty County advanced to the playoffs for the fifth straight year before being eliminated in the regional semifinals to eventual state runner up Blountstown. Grant Grantham enters his ninth season as head coach and should have the Bulldogs in the playoffs again with the return of 13 starters (7 offense, 6 defense) including: Micah McCaskill (Jr., QB), Jordan Chaney (Jr., ATH), Dee Fitzgerald (Sr., RB) and Chance Peterson (Sr., LB/RB).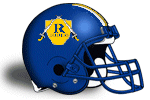 8. Rickards (9-2)
Why: Rickards shocked the Big Bend area by making their first playoff appearance since 2004 last season. Now the daunting task begins of keeping that huge momentum swing going despite replacing 22 seniors. The cupboard isn't bare, with the return of LSU commit Kalin Riles (So., WR), Deion Hogan (Sr., RB), Malcolm Penny (Sr., LB), Josh Butler (So., LB) and DJ Phillips (So., QB/DB).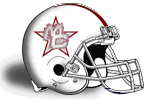 9. Madison County (5-5)
Why: Hard to believe what you're reading here isn't it, the Cowboys at No. 9 in the Big Bend rankings. Madison has been one of the premiere football programs in the state over the last twenty years, but missed the playoffs for the first time since 1994 last season. Starting this low isn't normal but after an off-year the Cowboys will have to earn their high-ranking again. Look for Akevious Williams (Sr., QB), Eric Bright (Sr., RB/LB), Patrick Brown (Jr., FB), Jacquez Arnold (Sr., WR/FS), Ladarious Robinson (Sr., LB) and Javon Redding (Sr., WR) to help the Cowboys start a new playoff streak.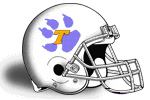 10. Taylor County (5-6)
Why: Tanner Jones is taking over the Taylor County program after being at Taylor County Middle School for the past several years. Jones will have to get adjusted quickly to learning what his team can do and not as they enter the season. They will look to Rayshawn Hamilton (Sr., QB), Jalen Oliver (Sr., WR/DB), Art Nelson (Sr., RB), Kahlib Britt (Sr., DB), Jamar McNeal (Sr., DE) and Xavier Brooks (Sr., SS/LB) for help.