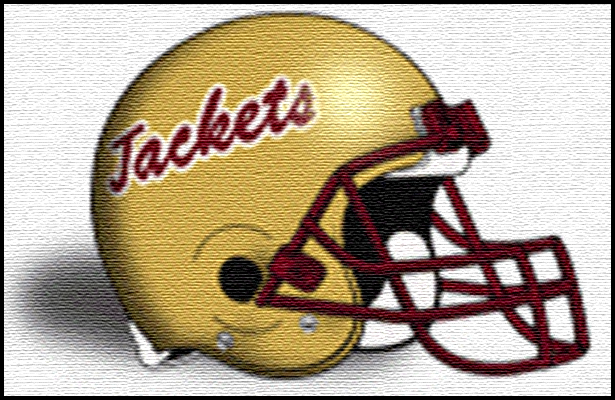 ST. AUGUSTINE, Fla. – In a battle between two undefeated teams, the host Saint Augustine Yellow Jackets (3-0) shutout the Ridgeview Panthers (2-1), 31-0, Friday night.
The Yellow Jackets used a balanced attack on offense as well as a stifling defense to secure the win.
Saint Augustine's offense accounted for over 430 yards of total offense on the night, moving the ball at will against the Panther defense.
Quarterback Cole Northrup went 10-15 for 189 yards three touchdowns and one interception. Wide receiver Fred Gilliam was the primary beneficiary in the passing game, accounting for five catches for 142 yards and three touchdowns on the night.
On the ground the Yellow Jackets were led by running backs Patrick Stewart and Jaques Russell. Stewart had 13 carries for 116 yards while Russell chipped in with six carries for 84 yards and one touchdown, including a 74 yard run .
Ridgeview came into the night boasting a high-powered offense that was averaging 43 points a game, however they were stopped in their tracks by the Yellow Jackets, rigid defense.
Quarterback Jordan Franco accounted for 89 yards of total offense and one interception while running back Quahlin Patterson had 14 carries for 40 yards on the night. Outside of Franco and Patterson, the Panther offense was not able to do much of anything else against the Yellow Jackets, only passing the 50 yard line twice the entire game.
The Yellow Jacket defense was led by defensive end Tomas Wright who was a terror in the Panther backfield all night, accumulating seven tackles on the evening. Linebacker Logan Petty added five tackles for the Yellow Jackets and defensive back Maurice Walden added an interception.
Saint Augustine Coach Joey Wiles was pleased with his team's all-around effort.
"All-around, offensively I thought we were as good as we've been, our kicking was good, defensively these guys were averaging 43 a game and we shut them out. When they come out and play hard like this it doesn't really surprise me," Wiles said.
St. Augustine will travel to Bartram Trail (1-1) next week in a key District 6A-4 contest while Ridgeview will open up District 5A-4 at Palatka (2-1).
BOX SCORE