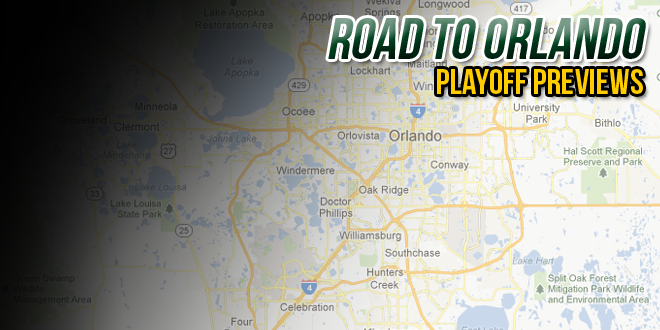 The playoffs are here upon us and we are going to take a dive and look at this week's slate for Class 7A, Region II regional quarterfinals with our prediction of who will advance to next week's regional semifinals.
Lake Nona (8-2) at Lakeland (10-0)
The Skinny: The Dreanaughts are back in the playoffs once again, but they are back as a district champion for the first time in three years and not as a runner-up. The Naughts are going to be looking to pick up the first playoff win in three years as well as they host Lake Nona which is returning to the playoffs for the second straight year. Lakeland has to be careful here to limit the amount of plays Tucker Israel sees who is the states all-time career passing leader now. However, this could turn into a shootout with all the flare at Bryant Stadium.
Prediction: Lakeland
Bartow (5-5) at Osceola (Kissimmee) (9-1)
The Skinny: Bartow is in the playoffs for the first time since 2006 when they made a run all the way to the state semifinals in Class 3A. However, don't expect this Bartow team to do that here in Class 7A this year. Osceola, which has shown again why they are one of the best teams in Central Florida, will likely be the dominant team here in this game with the amount of talent they have compared to what Bartow will bring to the game. Basically when you look at resumes of the two teams, Osceola won their district outright, while Bartow had to fight to get in with a tiebreaker. This one could be out of reach by the time halftime rolls around.
Prediction: Osceola
Plant City (4-5) at Sickles (7-3)
The Skinny: Both Plant City and Sickles have struggled this years as teams that you would have expected to come into the playoffs with better records. At one point Sickles' playoff hopes were in jeopardy, but the Gryphons turned it around and clinched the district late. When you look at this match up on paper it clearly appears Sickles has the advantage here and that could be the case with talent like Ray Ray McCloud will be the difference maker here at least in the first round.
Prediction: Sickles.
Tampa Bay Tech (5-5) at Durant (5-5)
The Skinny: It is rare you see two 5-5 teams match up in the first round and that is the case here with this game. From the looks of it on paper both teams are completely even, but if there is a case for where talent should play a role here in this game one team gets the advantage. That team would be Tampa Bay Tech. However, no matter who wins this game, we are not expecting either team to go really deep into the playoffs.
Predicition: Tampa Bay Tech