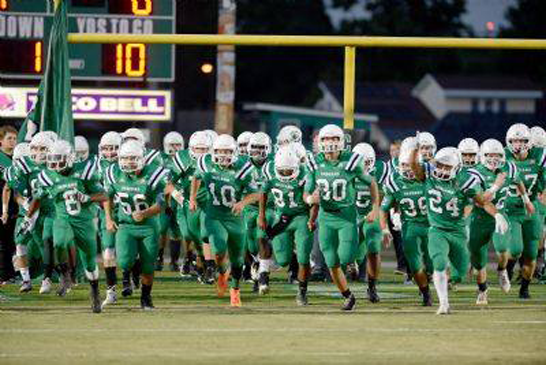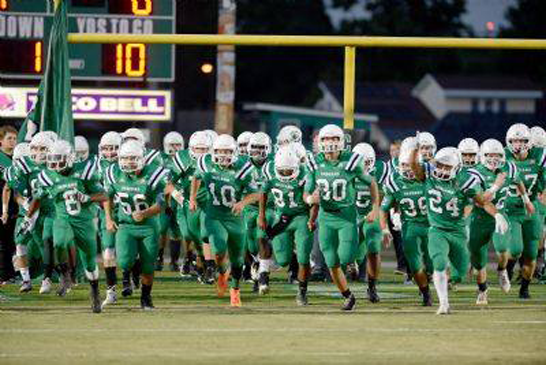 August 21
Navarre at Dothan (AL)
Note: While most teams are preparing for their kickoff classics, Navarre decided to forgo its exhibition game and open up its season by taking a 146 mile three-hour trip via Interstate 10 across state lines. Dothan struggled last season going 6-6 and losing in the first round of the playoffs at home. Although this will be the first meeting between the two, Dothan is no stranger to playing Florida teams holding a 65-52-11 edge all-time against the Sunshine State.
August 28
Lincoln at Niceville
Note: These two state powers meet up in the season opener for Niceville. Over the last two years, Niceville has gone 24-5, including trips to the 2013 state title game and 2014 state semifinals. Lincoln opens its season a week earlier at Camden County, GA so the Trojans might be less rusty. It's been two years since their last meeting, a second round playoff game won by the Eagles 35-17.
September 4
Tate at West Florida
Note: Two of the best teams in Pensacola will meet up at Woodham Stadium. While nothing is on the line, this has all the makings of a high-powered offensive shootout.
September 11
Godby at Niceville
Note: The defending Class 5A state runner-up invades the Emerald Coast to take on the top program in the Panhandle. This will be a good test for Niceville to see if they have what it takes to get back to Orlando.
Port St Joe at Trenton
Note: A small school showdown that potentially could be the first of two meetings as this could be a possible state title game preview in December for area fans. The defending Class 1A state champs Port St Joe Sharks travel all the way to the outskirts of Gainesville to take on a Tigers program that was state runner-up in 2012, state champions in 2013.
September 18
Walton at Baker
Note: Word is Walton will be loaded and even picked by one sportswriter to win the state title. On the way, the Braves will get a tough test from a Baker program that has turned the corner again and is expected to make a run at the 1A state title.
September 25
Pensacola Catholic at Pensacola
Note: The top small school in the Panhandle area travels to one of the top big school programs in the Pensacola-area when Catholic travels to Pensacola. The Tigers have shockingly missed the state playoffs the last three years, while the Crusaders have appeared in the playoffs 9 of the last 11 years. Pensacola held off Catholic 25-17 last year at Catholic, expect another nail-biting affair.
October 2
Choctawhatchee at Crestview
Note: If things go as planned this game will likely decide the District 6A-3 runner-up spot. The loser would have to knock off Niceville to make the playoffs, a rare happening.
October 9
Escambia at Navarre
Note: Two of the most explosive athletes will be on the field for this one. Escambia senior runningback Jabir Frye and Navarre tailback sophomore Michael Carter should give both teams fans plenty of highlights in this one.
October 16
Choctawhatchee at Niceville
Note: When these two programs meet in mid-October there shouldn't be any motivation needed for this one. The winner of this game likely wins the District 6A-3 championship and home field playoff advantage.
October 23
West Florida at Arnold
Note: If Arnold wants to win the District 5A-1 championship, this is the game to win. West Florida is likely the odds on favorite to win the district championship and Arnold would like nothing better than to pull the upset.
October 30
Vernon at Sneads
Note: In the last district game of the season for both teams, this one should decide the District 1A-2 title. Vernon hammered Sneads 38-8 last season, so expect a closer game this season. A big part of Sneads offense two years ago is back on the field and could play a huge role in the game.
November 6
Niceville at Navarre
Note: With playoff positioning already settled, this one will likely serve as a good playoff preview for both teams. Niceville has won the last two meetings and has propelled both into long playoff runs, while Navarre hasn't won since winning three in a row in the series 2010, 2011 and 2012.
[poll id="5″]