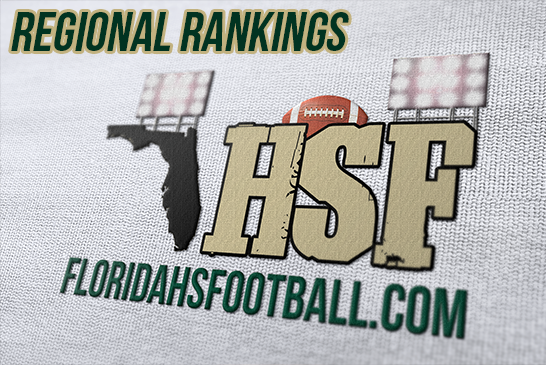 Here are the 2015 Preseason Panhandle Regional Rankings from FloridaHSFootball.com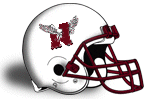 1. Niceville Eagles
2014 Record: 11-3
Comment: Following a Final Four run last season, the Eagles will look to bounce back and make another long playoff run. Auburn commit senior wide receiver Eli Stove (719 yards, 10 TDs, 325 rushing, two TDs, one INT) is back as is senior play maker Romeo Finley (573 all-purpose yards, 50 tackles, one INT, one fumble recovery, 10 pass deflections), junior athlete Deonte Sheffield (192 rushing, 130 receiving) and senior safety Scott Armfield (98 tackles, three sacks, three INTs). The saying goes to be the man, you have to beat the man and not many in the Panhandle have done that. Over the last two years, Niceville is 16-1 against Panhandle teams, until someone else knocks them off they stay at No. 1.
---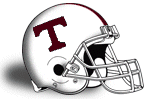 2. Tate Aggies
2014 Record: 9-3
Comment: The departure of coach Ronnie Douglas was a blow but the Aggies will keep rolling under former assistant coach Jay Lindsey. Tate is lead by a very deep and talented offense led by senior quarterback Sawyer Smith (2,304 yards, 19 TDs), senior tailback Alondo Thompkins (1048 yards, 13 TDs, 253 receiving, two TDs), senior wide receiver Reginald Payne (906 yards, nine TDs) and senior wide receiver Dee Thompson (580 yards, two TDs). The defense needs some repairs but returns senior linebacker Dallas Ditto (151 tackles), senior end Alonte Thompson (34 tackles, four sacks), senior lineman Travis Stanton (55 tackles) and junior cornerback Jacob Henry (26 tackles, three INTs, six pass deflections).
---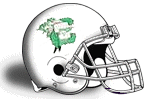 3. Choctawhatchee Indians
2014 Record: 11-3
Comment: Choctawhatchee seems to love the underdog role, as evident by its last two stunning seasons, where the Indians surprised everyone by advancing to the Elite 8 and state semifinals. We're done second guessing these guys and expect another long playoff run this season. For the third straight season, Choctawhatchee brings in another quarterback, this time Jake Fairly (1312 yards, 11 TDs, 8 INTs) from arch-rival Fort Walton Beach. Fairly will have a couple of weapons to chose from including junior tailback Marquise King (357 rushing, 4 TDs) and senior wide receiver Richie Gant (406 yards, 6 TDs). The Northwest Florida Daily News Large School Defensive Player of the Year senior safety Chris Pickett is back after accounting 10 interceptions, 3 block punts, 20 deflected passes and 4 fumble recoveries.
---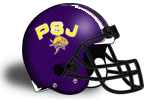 4. Port St Joe Tiger Sharks
2014 Record: 12-2
Comment: John Palmer's return to Port St Joe was an unbelievable one to say the least. In his first season back since 2008, Palmer guided the Tiger Sharks to their fourth state title, first since he led them to the 2005 title. How good were they, tailback Jarkeice Davis finished with 2161 yards and 36 touchdowns last season helping an offense accumulate 4,500 total yards. While Davis is gone, junior athlete Aaron Paul (933 rushing, four TDs, 188 receiving, three TDs) looks to be his full-time replacement. Paul (58 tackles, six sacks, six pass deflects, two fumble recoveries, three interceptions), senior linebacker Marcell Johnson (136 tackles), senior lineman Umsted Sanders (98 tackles, five sacks) and sophomore lineman Alvin Dempsey (98 tackles, six sacks) lead a defense that counted for 38 sacks, 17 interceptions, allowed only one team to score more than 20 points against them and posted seven shutouts, including three in the playoffs.
---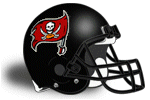 5. Navarre Raiders
2014 Record: 9-3
Comment: Since 2010, Navarre has made a habit of not only making the playoffs three of the last four years but advancing past the second round every time. Jay Walls has built the program into a consistent program (one Final Four, one Elite eight and two Sweet 16 appearances) that keeps looking to take the next step. That next step will be determined by a good mix of returning starters including junior tailback Michael Carter (744 yards, 12 TDs, 337 receiving, five TDs), senior tailback Derrick Smith (541 yards, six TDs), senior cornerback Thomas Legett (99 tackles), junior linebacker Xavier Fernandez (125 tackles, 3 sacks), junior linebacker Bo Hering (109 tackles, two sacks) and senior lineman Anthony Miller (91 tackles).
---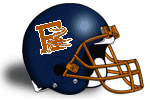 6. Escambia Gators
2014 Record: 9-2
Comment: Escambia has been one of the best teams in the region the last couple of years but that hasn't translated on the field. The Gators made the playoffs for the first time in 12 years last year but were quickly eliminated in the first round by Navarre. Despite the loss of leader Gerald Bright (1,520 rushing, 21 TDs, 719 passing, eight TDs), there is still plenty of firepower left to make another playoff run. Among those include: senior tailback Jabir Frye (963 rushing, nine TDs, 461 receiving, seven TDs), senior tailback Jabre Brown (563 yards, three TDs), junior tailback Martin McGhee (335 yards, three TDs), linebacker Darius Grandison (74 tackles, eight sacks), senior Austin Travis (48 tackles, three sacks), junior Shontrell Hills (34 tackles, three sacks).
---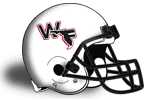 7. West Florida Jaguars
2014 Record: 10-2
Comment: Eight starters are back on defense, while only four return on offense so early on the defense will carry the team while the offense grows up. Among the guys on defense being counted on are senior cornerback Tino Espinoza, senior safety Shedrick Robinson, senior linebacker Victor Hill, junior linebacker Kalia Davis and junior end Vidal Scott. Senior quarterback A'Darius Purifoy and junior wide receiver Damond Johnson are the leaders on offense. If the Jaguars can survive a four game opening stretch of Escambia, Tate, Mosley and Cairo, GA, the Jaguars could be in position for another district title and playoff run.
---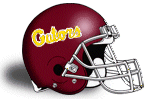 8. Baker Gators
2014 Record: 10-2
Comment: Back-to-back district titles has put the Gators in the postseason, including am Elite Eight appearance last season. Can they take that next step and make it to Orlando? The good news is several play makers are back including senior quarterback Jon Beck (887 yards passing, 10 TDs; 317 yards rushing, three TDs), senior fullback/linebacker Montae Barto (279 yards rushing, seven TDs; 121 yards receiving, 65 tackles, two sacks), senior tailback Austin Davis (827 yards, 12 TDs) and junior wide receiver Jamal Day. The bad news is they have to replace nearly the entire offensive and defensive lines. If the line comes through, there is no reason the Gators won't be in the mix again for a state title run.
---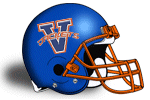 9. Vernon Yellow Jackets
2014 Record: 11-2
Comment: Bobby Johns left after taking the Jackets to the state semifinals last season. In comes former Escambia coach Willie Spears whose job is to keep the ship steering towards Orlando. Spears wasn't left empty-handed though as senior athlete Darrius Peterson (287 rushing, three TDs, 94 tackles, three sacks, two INTs), senior tailback Ryan Malloy (539 yards, five TDs), senior lineman Darrion Peterson (60 tackles, two sacks, three TDs) and senior lineman Marlon Stephens (34 tackles) are all back. Can the Jackets get over the hump and overtake Port St Joe to get to the state finals?
---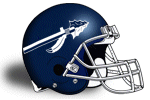 10. Walton Braves
2014 Record: 7-4
Comment: A one point loss to Madison County in the first round of the playoffs, should serve as plenty of motivation for the Braves. One local sportswriter even picked the Braves to win the state title this coming season. The offense returns senior quarterback Jace Fielder (1,724 yards passing, 14 TDs, 351 yards rushing, five TDs) and the Northwest Florida Daily News Small School Player of the Year senior tailback Azende' Rey, who busts on the scene with 2,285 yards rushing and 30 touchdowns. If Rey can duplicate those kind of numbers, while a young defense that gave up less than 20 points a game jells, the Braves could be in position for a long playoff run.
---
Next Five On The Bubble: Mosley, South Walton, Arnold, Rocky Bayou, Bay