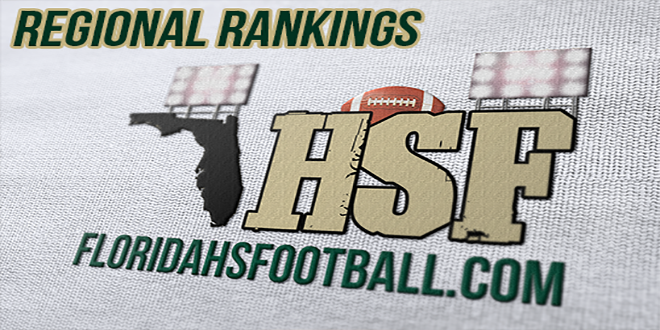 Here are the 2015 Preseason North Central Florida Regional Rankings from FloridaHSFootball.com
Like what you see? Subscribe now to our Premium Memberships to keep up with regional rankings for all 14 regions this season! For just around 10 cents a day you can keep up with all the action around the state! To subscribe, just click here!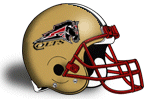 1. North Marion Colts
2014 Record: 8-3
Why: If not for having to go through South Sumter in round one, who knows how far North Marion might have gone in the playoffs last year. The bad news for its opponents is this team may be even better behind senior quarterback Caleb Seller (2187 yards, 15 TDs) senior receiver Freddie Swain (811 yards, 6 TDs), senior 300 pound lineman Darvis Carr, senior defensive back Amir Howard (117 tackles), senior lineman Sherman James (44 tackles, 10 sacks, 25 tackles for loss), senior linebacker Elijah Vuckovich (93 tackles, 5.5 sacks) and senior tailback Cameron Mackey (314 rushing/6 TDs, 239 receiving/1 TDs). Also add in transfers from Trinity Catholic like senior lineman Jordan Woods (75 tackles, 16.5 sacks, 13 tackles for loss at Trinity Catholic) and Blake Vinson, the team could really rock Class 5A this season.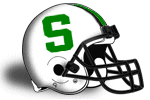 2. Suwannee Bulldogs
2014 Record: 12-1
Why: Suwannee shocked many by cruising through the regular season and all the way to the state semifinals before falling at home to Tallahassee Godby. All the pieces are there for Suwannee to make another run at the elusive state title again including junior quarterback Steven Anderson (1885 yards/19 TDs, 910 rushing/4 TDs) senior athlete Aaron McAllister (706 yards/12 TDs, 107 rushing/2 TDs), senior lineman Trysten Hill (46 tackles, 3 sacks).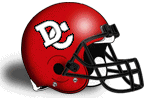 3. Dixie County Bears
2014 Record: 11-1
Why: Dixie ran the table in the regular season and two rounds deep in the playoffs before getting upset by Hamilton County in the state semifinals. The majority of the offense is back including senior quarterback Aaron Thomas (547 passing/306 rushing/11 TDs), senior tailback Julian Robinson (1843 yards/18 TDs) and two key senior lineman Rocky Bray and Tyler Corbin, whom both graded out over 80% last season. Juniors Jontavious Page (64 tackles, 3 INTs) and Clifford Jackson (34 tackles, 1 INT) lead the secondary and defense.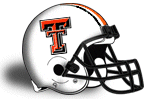 4. Trenton Tigers
2014 Record: 10-2
Why: One of the most consistent Class 1A programs in the area and state should be in the mix again for another state title run. As if the Tigers were not loaded enough with the return of senior athlete Hamp Cheevers (447 receiving, 551 rushing, 21 TDs), junior athlete Michael Smith (744 passing/10 TDs, 40 tackles, 1 INT), senior lineman Kade Rogers (101 tackles, 30 tackles for loss, 15 sacks, 7 forced fumbles), senior defensive back Brooks Martin (8 INTs, 42 tackles) and senior athlete Tre McCleese (70 tackles, 20 tackles for loss, 7 sacks, 4 INTs, 554 rushing/104 receiving/13 TDs) along comes a handful of transfers from Bronson including junior tailback Montrez Jackson (1380 yards, 11 TDs).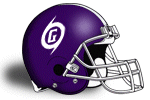 5. Gainesville Hurricanes
2014 Record: 7-6
Why: If Gainesville is able to advance to its seventh straight playoff appearance, it will have to rely on a high scoring offense led by third year starting quarterback Caelan Christian (2293 yards, 23 TDs), senior receiver Dock Luckie (689 yards, 9 TDs) and senior receiver Kyle McGriff (395 yards, 5 TDs). Four year starter senior end Jordan Giberti (66 tackles, 10 tackles for loss, 5.5 sacks, 2 blocked punts) and senior linebacker Conrell Peterson (109 tackles, 1 INT, 1.5 sacks) lead the defense. The Hurricanes, who have made several long playoff runs, will play with a huge chip on their shoulder this season after finishing 5-5 in the regular season.
6. Columbia Tigers
2014 Record: 8-3
Why: An early first round playoff exit should serve plenty of motivation for the Tigers who return senior defensive back Roger Cray (30 tackles, 2 INTs, 6 pass breakups), senior receiver Michael Jackson, junior quarterback Davin Schuck (594 yards, 9 TDs, 3 INTs) and junior tailback Kamario Bell (359 rushing/5 TDs). However, the Tigers face a critically tough schedule that includes 7 teams that saw four of those teams at least reach the regional finals last season.
7. Union County TIgers
2014 Record: 9-3
Why: A young Union team was knocked out of the second round of the playoffs by a veteran Dixie team last season, now it's the Tigers turn to make some noise. Senior athlete Isaiah Johnson (408 rushing, 460 receiving, 13 TDs), senior receiver Zak Lee (691 yards, 10 TDs) and junior athlete Franklin Williams (486 yards/8 TDs, 44 tackles, 8 pass breakups) lead a deep offense; while seniors linebacker Treyce Hersey (159 tackles), linebacker Khris Wimpy (85 tackles, 1 INT), lineman Joseph Merriex (83 tackles, 9 sacks), tackle Joshua Smith (83 tackles, 9 sacks) and end James Ford (31 tackles, 4 sacks) are all back on defense.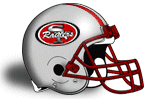 8. Santa Fe Raiders
2014 Record: 7-3
Why: A late season seven-point triple-overtime loss to North Marion kept the Raiders out of the playoffs meaning Coach Bill Wiles won't need much motivation this season. Kenyatta Patterson (1004 yards and 10 TDs) and Fred Brown (809 yards on 44 carries) are back running behind two veteran senior lineman Jamari Markham and Ron Fairley. A senior linebacker core of Caysaun Wakeley (127 tackles, 8 sacks), Walter Jackson (76 tackles 11 tackles for loss, 8 sacks) and Tyler Hughey (88 tackles, 2 sacks) is the strength of a solid defense.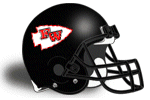 9. Fort White Indians
2014 Record: 5-5
Why: Coach Demetric Jackson had to be ecstatic when he saw his team was moving down from 4A to 1A. Having to compete with private schools is a thing of the past now as the Indians will only have to play schools similiar small towns. Jackson and former Florida Gator teammate Shea Showers an assistant of Jackson, now get to watch their sons junior quarterback Demetric Jackson Jr. (491 yards, 8 TDs, 110 rushing, 2 TDs ) and junior athlete Shannon Showers (170 receiving, 49 tackles) lead the Indians. Joning them is junior tailback Donald Robinson (964 yards, 10 TDs), senior noseguard Jonathan Mattson (114 tackles, 12 sacks), senior Brandon Davis (99 tackles, 6 sacks) and junior tailback CJ McCoy.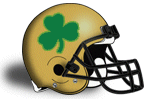 10. Trinity Catholic Celtics
2014 Record: 9-2
Why: Longtime coach John Brantley stepped down after 11 years with the program, in steps in Joe Sturdivant, previously the defensive coordinator with IMG Academy. With playmakers like junior lineman Uriah Gilbert (48 tackles, 11 tackles for loss, 5.5 sacks) and senior linebacker Jessie Howanitz (78 tackles, 1 INT) are back. However losing Blake Vinson and Jordan Woods during the summer to North Marion could spell some trouble for the Celtics depending on how they can fill those big shoes.
Next Five On The Bubble: Dunnellon, Williston, Vanguard, Chiefland, Hamilton