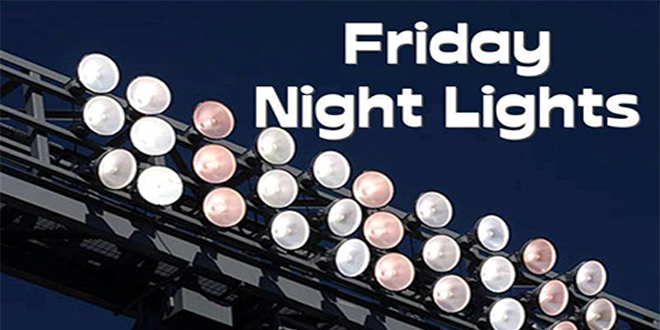 Here is a look at the Top 10 kickoff classic games for this weekend from around the state as determined by the FloridaHSFootball.com state and compiled by Corey Davis.
Thursday, August 20
Lake Mary vs. Mainland at Daytona Beach Municipal Stadium
2014 Records: Lake Mary, 11-1; Mainland, 13-1
Why: A young Ram defense will grow up quickly with opening games against state ranked teams Mainland, Bolles and Dr. Phillips. First up is Mainland who is 47-8 over the last four years with three state semifinal losses to Miami Central. A young Ram offense featuring Marquis Mickens and Alexander Tichonoff will face a lethal defense that accumulated 88 sacks, 18 interceptions, recovered 13 fumbles and blocked 2 punts and features playmakers Jachai Polite, Cy Fagan, Kevin Gilliard and Kevin McCrary.
Lake Gibson vs. Lakeland at Bryant Stadium, Lakeland
2014 Records: Lake Gibson, 9-2; Lakeland 11-1
TV: Bright House Sports Network, Tampa Bay
Why: Since 1993, Lakeland has made 22 straight playoff appearances, tied for the second longest streak in the state behind St. Thomas Aquinas. Five state titles over a ten-year period have made expectations even higher every year. Can playmakers junior AJ Davis (1,388 yards, 16 TDs), junior James Robinson (382 yards, 3 TDs) and senior Tariq Young (242 yards on 25 catches) lead the Naughts back to Orlando? Since 2000, the Braves under Keith DeMyer (106-37) have made the playoffs 10 of the last 12 years, including finishing as state runner-ups in 2003 and 2004; but haven't won a playoff game since 2010 carrying a four game losing streak.
Friday, August 21
Apopka at Columbia
2014 Records: Apopka, 11-4; Columbia, 8-3
Radio: WBZW 1520 AM, Apopka; WCJX 106.5 FM, Lake City
Why: Columbia will know right away what their strengths and weaknesses are bringing in an Apopka program to the Jungle that has won 2 of the last 3 state titles in 8A. Tiger defensive back Roger Cray, who committed to Georgia Southern, will have his hands full trying to defend an Apopka offense, which can keep defenses guessing with their single wing trickery led by quarterback Demetri Burch and tailback Deshawn Massey.
East Lake at Sunlake
2014 Records: East Lake 13-1, Sunlake 9-3
Why: In seven years, Sunlake has become the model of how to build a program from scratch. Coach Bill Browning has guided the Seahawks to a 45-10 record the last five years, including three playoff appearances. East Lake rolled into the state semifinals undefeated only to leave with their first loss at the hands of the eventual state champ St. Thomas Aquinas. With mega recruit George Campbell gone, who will step up and emerge as the Eagles new leader.
Heritage at Vero Beach
2014 Records: Heritage, 8-4; Vero Beach 11-1
Radio: WSCF 91.9 FM, Vero Beach
Why: Opened in 2009, Heritage didn't take long to establish itself with not only making back-to-back playoff trips, but also consecutive Elite 8 appearances, losing to eventual state champion Miami Central both years. Senior Deshaun Mills (1,386 yards, 14 TDs), junior Lasedrick King (1058 yards, 11 TDs) and senior Josh Gaines (1,282 yards, 10 TDs) are all back and look to lead an offense that ran for nearly 4,000 yards last season. A solid senior receiving core of MJ McGriff (1,545 yards, 23 TDs), Chris Larsen (583 yards, 6 TDs) and Sean Harvey (493 yards, 5 TDs) are all back for the Indians.
Raines vs. Godby at Gene Cox Stadium, Tallahassee
2014 Records: Raines, 8-4; Godby, 12-3
Why: Trying to prove itself as a legitimate state title contender, the Vikings featuring Rick Wells (Sr., WR), Ronald Patterson (Sr., WR), Alex Rutledge (Sr., RB), Michael Pinckney (Sr., LB), Solomon Kindley (Sr., DL), Jaquan Bailey (Sr., DL) and Joshua Bailey (Sr., DL), travel to Tallahassee for a challenge. Godby might be very young but they are still very talented behind senior quarterback Darius Bradwell (1,330 passing, 895 rushing, 28 TDs)
North Marion vs. Booker T. Washington at Traz Powell Stadium, Miami
2014 Records: North Marion, 8-3; Booker T. Washington, 14-0
Why: Coach Stephen Field takes his loaded North Marion team down back home to South Florida to take on the three time defending 4A state champs. Senior quarterback Caleb Seller (2,187 yards, 15 TDs) and senior athlete Freddie Swain (811 yards, 6 TDs). What an offseason it was for the Tornadoes after winning their third title in a row as head coach Tim Harris, Jr. departed for FIU and several key playmakers transferring to other schools. The Tornadoes currently hold the longest win streak in the state at 41 wins.
Columbus at Winter Haven
2014 Records: Columbus, 13-2; Winter Haven, 10-2
Why: Charlie Tate has built a program at Winter Haven, making the playoffs 9 of the last 10 years, including six straight second round appearances. What a way to start the season for senior quarterback William Tate (1620 yards, 19 TDs) than a great test against the 2014 Class 8A state runner-ups. Columbus rolled through the regular season with just one loss to Central and stunned Flanagan in the state semis before dropping a close one to Apopka in the state final.
West Orange at Kissimmee Osceola
2014 Records: West Orange, 11-1; Osceola, 13-2
Why: Warriors took a huge step with first undefeated season and first playoff win. Playmakers Auburn commit senior quarterback Woody Barrett (1,558 passing, 813 rushing, 24 TDs) and senior wide receiver Eddie McDoom (792 yards, 14 TDs) are back. Kowboys accumulated nearly 5000 yards rushing and 65 touchdowns last season and return five of their top six rushers including Laderrien Wilson (1902 yards, 28 TDs), Marcus Edwards, Nazayah Brown and Isiah Wilson.
Saturday, August 22
Plantation American Heritage at IMG Academy
2014 Records: American Heritage, 12-3; IMG Academy, 9-1
TV: Bright House Sports Network, Tampa Bay
Why: IMG has assembled an all-star team with 5-star recruits from all over the country including senior kicker Ricky Aguayo, senior cornerback Saivion Smith, and senior quarterback Shea Patterson as it seeks to win its first national title. The Patriots have won back-to-back Class 5A state titles and are poised to repeat again behind tailback Kyshaun Bryan (825 yards, 7 TDs), and receiver Brandon Johnson (430 yards, 7 TDs).
Honorable Mention: Venice at Plant, Suwannee at Madison County, Lakewood at Naples, Oxbridge at Fort Pierce Central, Orange City University at DeLand, Jacksonville Trinity Christian at Union County, North Fort Myers at Fort Myers