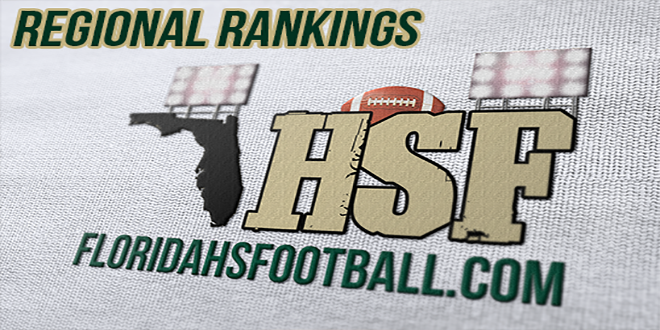 Here are the 2015 Preseason Tampa Bay Regional Rankings from FloridaHSFootball.com
Like what you see? Subscribe now to our Premium Memberships to keep up with regional rankings for all 14 regions this season! For just around 10 cents a day you can keep up with all the action around the state! To subscribe, just click here!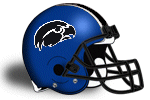 1. Armwood Hawks
2014 Record: 14-1
Why: So what practically the entire defense and the leader on offense is gone. This is Armwood we are talking about, they don't rebuild they reload. The Hawks are loaded at receiver and in the backfield and once the defense grows up the Hawks will be ready for a possible third straight appearance in the state title game.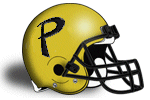 2. Plant Panthers
2014 Record: 10-2
Why: When starting quarterback Rex Culpepper went down with a ACL injury over the summer, coach Robert Weiner didn't panic he has been here before and overcome it. While Weiner figures out what to do with the offense, the defense led by Joe Ryan (144 tackles), Johayward Bradshaw (110 tackles) and Trey Gilbert (91 tackles) will carry the team.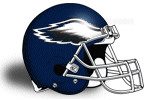 3. East Lake Eagles
2014 Record: 13-1
Why: A huge core of players who helped lead the Eagles to back-to-back state semifinal appearances has moved on. Now its somebody else turn to lead the Eagles and keep the momentum going like Xavier Johnson (440 yards, 1 TD), Cedric Frierson (393 yards, 4 TDs) and Bryce Miller (411 yards, 6 TDs).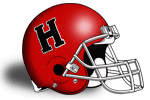 4. Hillsborough Terriers
2014 Record: 9-2
Why: Lawrence Dawsey Jr. takes over a highly talented offense, which also includes Rudy Dawson III (200 rushing, 944 receiving, 8 TDs) and Duran Bell Jr. (376 rushing, 4 TDs) and Michael Hampton (591 receiving, 3 TDs). The Terriers should be able to keep up with anybody in the area offensively, to go along with a defense that accounted for 26.5 sacks and 17 interceptions.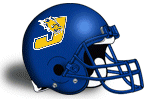 5. Jefferson Dragons
2014 Record: 6-4
Why: The move down from 6A to 5A should highly benefit a Dragon team that is stacked behind quarterback Cade Weldon (2,103 yards, 20 TDs), Terrell Jackson, Mondreas Lofton and Antonio Nunn. After a down year, the Dragons are poised for a breakout season and some think they could end up being the best team in the county.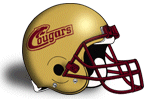 6. Countryside Cougars
2014 Record: 7-3
Why: The Cougars are poised to do something they haven't done in four years if everything goes according to plan. The offense is stacked led by second year starting quarterback Trent Chmelik (1,801 yards, 12 TDs), athlete Kee Whetzel (341 yards, 2 TDs), tailback Markeas Jerrido and tight end Chris Barrett.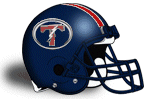 7. Tampa Bay Tech Titans
2014 Record: 7-6
Why: Deon Cain, who combined for nearly 3,000 yards of offense, is gone but Trent Wyatt (409 yards, 2 TDs) is ready to step in to fill the large shoes. Wyatt will have plenty of playmakers to help make the transition easy including Daquon Green (560 yards, 4 TDs), Marchalo Judge, Zavid Hill, Randy Haynes, Levi Jackson and Anthony Payne.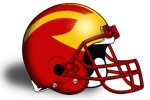 8. Clearwater Central Catholic Marauders
2014 Record: 11-2
Why: Like most teams, the Marauders have gone through a massive reloading project, but the cupboard isn't bare. Athlete C.J. Cotman (766 yards, 17 TDs, 576 receiving, 5 TDs) is one of the leaders of a young offense that returns tailback Jervon Newton (212 yards, 5 TDs) and receiver Dilan Scargle (260 yards, 2 TDs). Getting back to the state semifinals for the third consecutive year will be a challenge for such a young team but certainly not out of the question.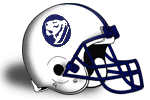 9. Jesuit Tigers
2014 Record: 8-5
Why: Coming off an Elite 8 appearance, Jesuit coach Matt Thompson has plenty to be thankful for including the return of junior tailback Malik Davis (1,728 yards, 18 TDs). A defense, which accounted for 28 sacks and 13 interceptions last season, returns its leading tackler Nick Mosco (107 tackles) along with Mayson Atkinson (75 tackles), Nick Leone (61 tackles, 4 sacks) and Rodney Higdon (51 tackles, 3 INTs).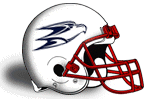 10. Indian Rocks Christian Golden Eagles
2014 Record: 12-1
Why: While its defense reloads, the Golden Eagles offense featuring quarterback Garret Ross Johnson (737 yards, 9 TDs), tailback Zeke McGaughy (1,136 yards, 18 TDs) and tailback Theo Anderson (786 yards, 16 TDs) is all back for an offense than ran for over 3600 yards and 63 touchdowns. Coach Mark Buchanan has built quite a program over the last three years going from 6-5 in 2012, to 10-3 state semifinalist in 2013, to 12-1 state runner-ups last season, look for that trend to continue.