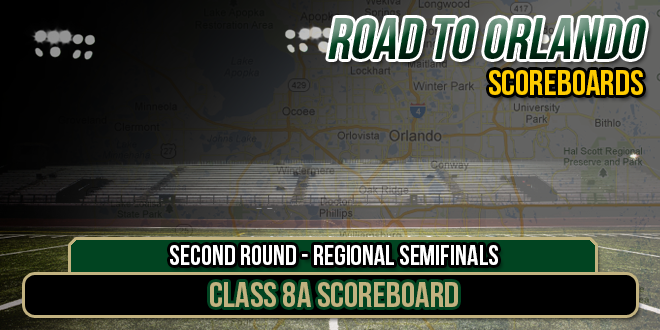 Welcome to the Class 8A Playoff Scoreboard – Second Round, Powered by ScoreStream! Scores will update and refresh every 60 seconds. No page refreshing is necessary.
On game days, the scoreboards will show games for specific dates. To view specific dates for this week's scoreboard, use the arrows on top above the quick search.
NEW FEATURE FOR 2015: You can now search for your team in the scoreboards this season to quickly find your team's game and score.
PLAYOFF SCOREBOARD QUICK LINKS: 8A | 7A | 6A | 5A | 4A | 3A | 2A | 1A