Welcome to Florida High School Football's inaugural 2016 Class 2A Preseason Rankings for Flag Football. Each week during the season we will update the Top 10 rankings as well as provide an honorable mention list of teams that we are keeping an eye on. Information used to determined the preseason rankings include record and performance from 2015, recent history and tradition and potential for 2016. After Week 1 we will release updated rankings which will then be determined based upon information including record and games played by teams. It is important that teams update their information with scores with us and/or C2C Schools on a regular basis each week. Lack of information (scores) reported by the teams will only hurt their chances of being ranked, especially if they are having a solid season.
1. Seminole Ridge (19-0)
Why: No surprise here the dynasty begins at the top until someone beats them again. Seminole Ridge won its fourth state title in six years with a 12-0 win over Robinson last year in the title game avenging a 7-6 loss to Robinson in the 2014 title game. The Hawks, who outscored its opponents 67-0 during its state tourney run, have won 64 of their last 65 games and won 10 straight district titles.
2. Everglades (13-4)
Why: Flag football roots started in South Florida so it's not surprising a local team has been so successful. Everglades has won its district 9 of the last 10 years and advanced to its first state tournament since 2008 with a Final Four run last season before falling out 24-0 to eventual state champion Seminole Ridge.
3. Taravella (9-3)
Why: Taravella has made the playoffs 11 of the past 12 years but had yet to make it past the first round of the playoff until last season when they lost to Everglades 13-7 in the Elite 8 during the state tournament.
4. Oak Ridge (13-2)
Why: After a six year playoff drought, Oak Ridge has put itself back in the playoff mix over the last couple of years with second round playoff runs in 2012 and 2013 . The Pioneers, who were ranked No. 6 drew Westwood and was sent home with a tough 13-6 loss in the second round in the playoffs last season.
5. Fleming Island (12-2)
Why: Despite beginning only its third season, the Golden Eagles have set a high bar for the program with a run to the state tournament last season. Ranked No. 8 the Eagles avenged its only regular season loss with a stunning win over host Orange Park in the district final riding the momentum all the way to the Elite 8 before losing 13-12 to power FAMU.
6. Plant City (12-1)
Why: Since 2006, the Raiders are 100-19 and have appeared in the state tournament twice including a state runner-up finish in 2008 and Elite 8 appearance in 2009. Plant City was ranked No. 7 and undefeated until a meeting with state power Robinson ended their perfect season and season with a 33-0 loss in the Sweet 16.
7. Boca Raton (11-4)
Why: Over the last five years, Boca Raton has been on the verge of that breakout season with five straight playoff appearances. Coming off a 21-6 first round loss to Taravella, the Bobcats who were very young and injury depleted last season could have that special season this year with the return of Rachel Elchner (Sr., QB), sophomore wide receiver Hannah Pratt (1,039 yards, 21 TDs, 27 interceptions), Taylor Tamaccio (Sr., WR/SS) and Nicole Williams (Sr., QB/WR/LB).
8. Apopka (11-4)
Why: Since 2003, the Blue Darters under Matt Houvouras have won 13 straight district titles and advanced to the state tournament five times, including winning the 2004 state title. Apopka, which was ranked No. 25 by Joe Pinkos' Power Rankings last season, lost to Plant City 7-0 in the first round.
9. Alonso (10-4)
Why: Alonso saw its five-year run of district titles come to an abrupt end with a 12-6 loss to Steinbrenner in the district final. The Ravens, who are 96-36 since 2006, have been one of the top teams in the state over the years with an Elite 8 appearance in 2014 and state runnerup finishes in 2010 and 2011.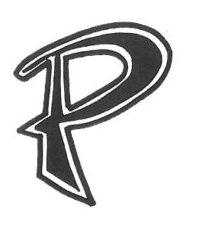 10. Plant (11-3)
Why: Plant was ranked No. 12 by Joe Pinkos' Power Rankings going into the final week of the season before losing in the district finals for the third straight year. Despite the minor setbacks, the Panthers have gone 82-31 since 2006.
Honorable Mention: Bloomingdale (11-1), Boone (12-2), Cypress Creek (10-2), Dr. Phillips (5-7), Durant (6-4), East Bay (7-4), East Lake (6-6), Ely (7-1), John I Leonard (5-2), Miramar (10-1), Osceola (8-3-1), Palm Beach Gardens (12-2), Steinbrenner (11-2), Timber Creek (8-5), Treasure Coast (8-1)