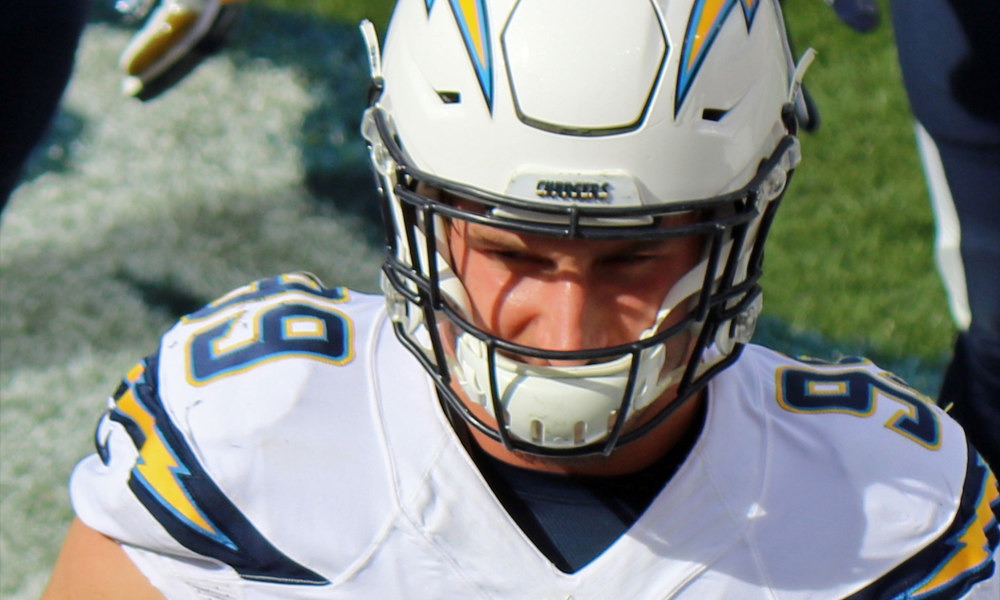 San Diego Chargers and former St. Thomas Aquinas (Fort Lauderdale) defensive end Joey Bosa earned his second Rookie of the Month award for the 2016 season from the NFL earlier today. The award makes him the only rookie this season to win the award twice regardless of offense or defense.
Bosa, who was drafted third overall in the 2016 NFL Draft, had a fabulous rookie season that was capped off 29 tackles and 10.5 sacks, according to pro-football-reference.com.
RELATED: NFL Records and Milestones set by players from Florida during the 2016 season
Bosa's sack totals for the month of December included 5 sacks and finished off the last six weeks of the 2016 season with six total sacks.
The 10.5 sacks by Bosa made him the first rookie for the Chargers to meet that mark since 2005 while leading all rookies with the most sacks with the highest total since 2011, according to the NFL.
Bosa was previously awarded Rookie of the Month back in October.

Sign Up For Our Newsletters