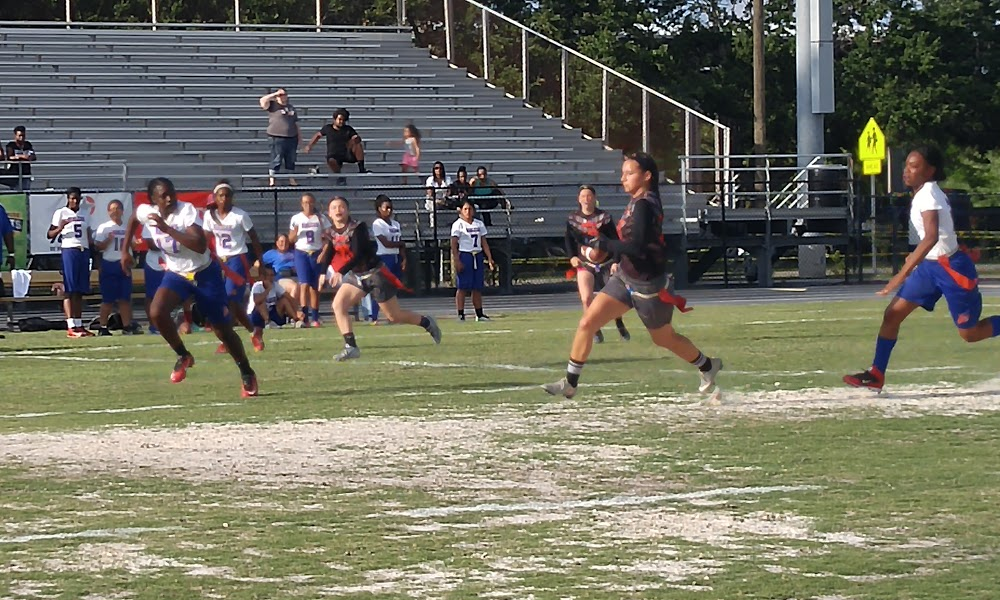 Welcome to the first edition of #AskFHSF Wednesdays, where I take your questions and I will do my best to answer most of them within reason. For future editions of #AskFHSF Wednesday, you can either Tweet us your questions on Twitter at @FlaHSFootball, using the #AskFHSF hashtag or you can email them to football@floridahsfootball.com and put #AskFHSF in your subject line.
What I will do is post the question from either Twitter, Facebook or email and then answer it below the question to give an answer.
EXPAND THE FLAG FOOTBALL PLAYOFFS?
Our first question comes from Twitter user @doubleobubbles about expanding the Flag Football playoffs.
Should they should keep it in flag that you have to win district to make the playoffs or just making it to the district final #AskFHSF

— bubbles (@doubleobubbles) March 8, 2017
Josh: Well, this is something that would have to be changed in the FHSAA policies, but I can agree with you that they should expand it. Even several coaches have said the same thing about the need to expand Flag Football playoffs. Given that more schools are adding the sport and that eventually a third classification might be needed, expanding the playoffs might not hurt at all. It is just a matter of time before I say it will happen.
THE CONFERENCES
Corey Davis over at DuvalSports.com wants a bit of a refresher on some of the new conferences that have formed as a result of the changes to the FHSAA's playoff system.
@FlaHSFootball can you go over the new conferences again, does the one with Keystone have a name yet ? #askfhhs

— Corey Davis (@ByCoreyDavis) March 8, 2017
Josh: Well, there are quite a few out there. There is one called the River Valley Conference in the Panhandle that consists mostly of smaller schools in 1A and North Bay Haven. Then you have the Mid-Florida Conference which includes the likes of Trenton, Lafayette, Bell, P.K. Yonge and a couple of others to help give those teams a set amount of guaranteed games. Then there is the conference that Keystone Heights is in as well that still has no-name to my knowledge at this point. You can find more extensive details I wrote about some of these conferences by clicking here.
WHAT ABOUT AN OPEN CLASS?
George H. down in Palm Beach County emailed us and asked, "Do you ever see the FHSAA having an open class option like California?"
Josh: I have been wanting to see the FHSAA look at this for a little while now. I am not encouraging for a ninth classification for the entire season in football here by any means if that is what people think the questions suggest or I am suggesting. What an Open Class would do is take the best teams that are usually making deep runs to state championship games year after year and place them in what is called an "Open Classification." My suggestion is if the FHSAA were to look at this, they only use this using teams from Class 3A and up. Class 1A and Class 2A teams, in my opinion, are your smallest schools and should not be considered for placement in the bracket at all. Usually, once you get to Class 3A, the best teams can usually compete very well teams all the way to Class 8A, so this would prove to not be an issue. It may be a while before we see the FHSAA even consider this, but I do suspect we are not done with changes to the entire football system yet. The recent changes in the football playoff system are just the start in my views.
#AskFHSF Wednesdays is published every Wednesday on FloridaHSFootball.com. Questions can be asked using #AskFHSF hashtag on Twitter, tweeting us @FlaHSFootball on Twitter or emailing football@floridahsfootball.com using #AskFHSF in your subject.