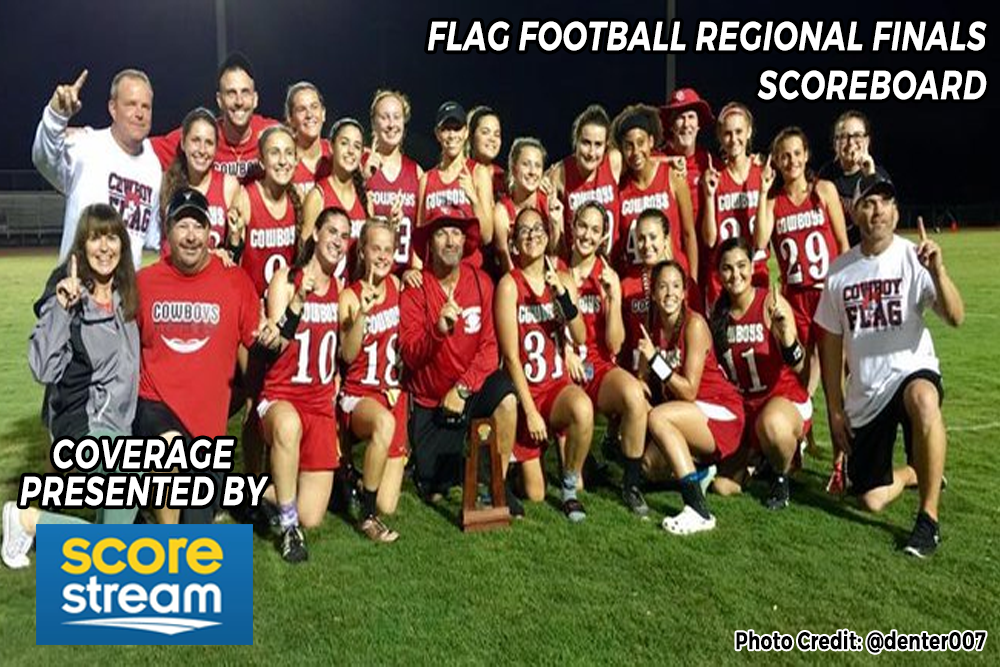 Help support the No. 1 Independent high school sports website in the State of Florida by becoming a FRIEND of FloridaHSFootball.com for as little as $3.00 per month by clicking here.
Here is the LIVE scoreboard for the Flag Football Regional Final games for today, powered by ScoreStream!

Sponsor Note: Our coverage of the Flag Football playoffs on FloridaHSFootball.com is brought to you by ScoreStream! ScoreStream powers thousands of scores in over a dozen sports across the country. You can download the ScoreStream app on your iOS or Android device and score games for your favorite school all school year! To download the app, click here!