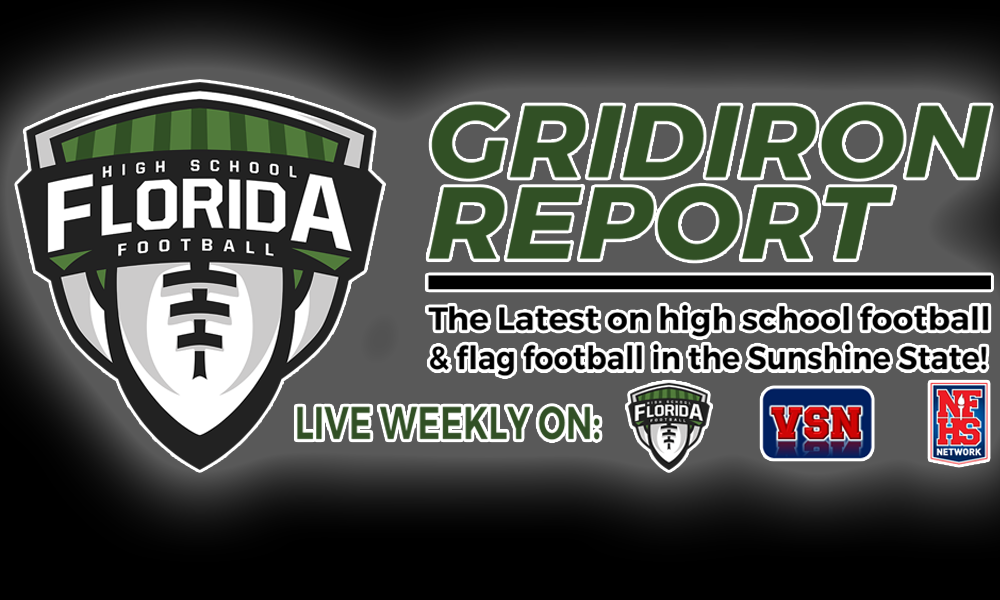 Help support the No. 1 Independent high school sports website in the State of Florida by becoming a FRIEND of FloridaHSFootball.com for as little as $3.00 per month by clicking here.
The FloridaHSFootball.com Gridiron Report comes to you LIVE tonight from 7:00 p.m. to 9:00 p.m. Eastern from the Sonic Drive-In in Gainesville on Varsity Sports Network and NFHSNetwork.com.
Hosts Joshua Wilson and Marty Pallman will have a jammed pack two-hour show as the season gets underway this week in Florida.
The following guests will join Joshua and Marty in-person or on the phone:
7:10 p.m. — Larry Savage, Prep Sports Editor of the Gainesville Sun talk about some Gainesville-area football. Larry is also the coordinator for the AP Florida high school football poll again this season, and we will talk to him a little bit about the first poll of the season.
7:30 p.m. — Mike Ridaught of ThePrepZone.com joins the show to talk about the broadcasts coming up for the 2017 season covering North Central Florida.
7:45 p.m. — Adam Lichtenstein of the Palm Beach Post stops by to talk Palm Beach County football and what we should expect to see this season.
8:05 p.m. — The legendary and FHSAA Hall of Fame member Larry Blustein of South Florida High School Sports & 560 WQAM joins the show. We will talk about all the big happenings going on in South Florida including this weekend's TRIPLE header at "The Mecca" of high school football in Florida — Traz Powell Stadium.
8:25 p.m. — FloridaHSFootball.com Correspondent Will Turner joins the show to talk about the happenings in the Tampa Bay area.
Those interviews and more are coming up on the FloridaHSFootball.com Gridiron Report tonight at 7:00 p.m. on Varsity Sports Network and NFHSNetwork.com. You can watch the show live in its entirety here.