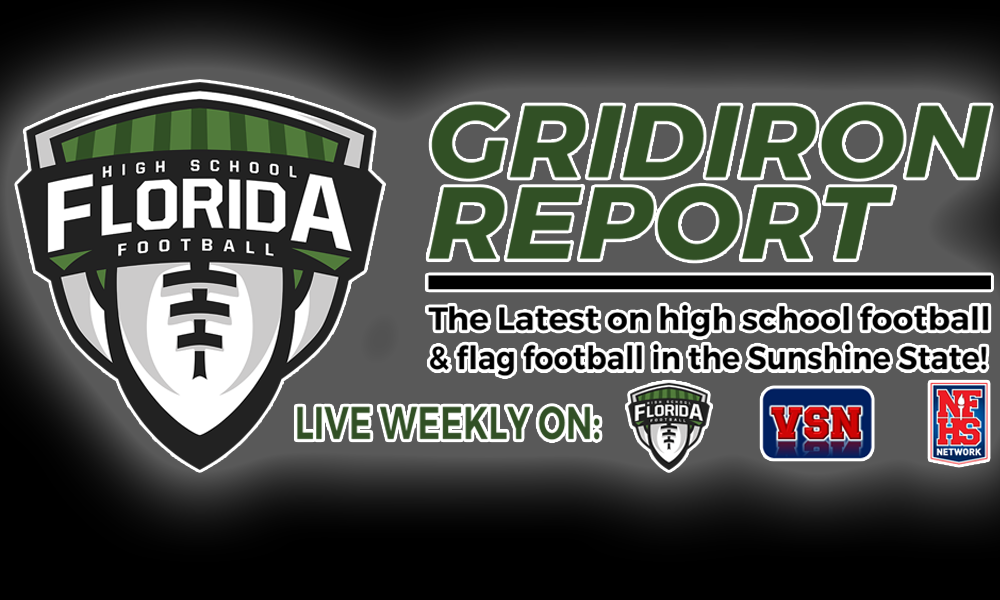 Help support the No. 1 Independent high school sports website in the State of Florida by becoming a FRIEND of FloridaHSFootball.com for as little as $3.00 per month by clicking here.
Coming up on the November 21, 2017, edition of the FloridaHSFootball.com Gridiron Report, we look ahead to the third round of the playoffs here on Thanksgiving Weekend. We will head to South Florida, Central Florida, Tampa Bay and the Big Bend areas this week where some of the biggest games this weekend are taking place.
The FloridaHSFootball.com Gridiron Report will be LIVE from 8:00 PM ET until 10:00 PM ET on Varsity Sports Network & NFHS Network.
Guests For Tonight:
8:05 PM – Larry Blustein, South Florida High School Sports
8:30 PM – J.C. Carnahan, Orlando Sentinel
9:05 PM – Bobby Latmore, Varsity Sports Network
9:30 PM – Will Turner, FloridaHSFootball.com
Watch the show for FREE by clicking this link.