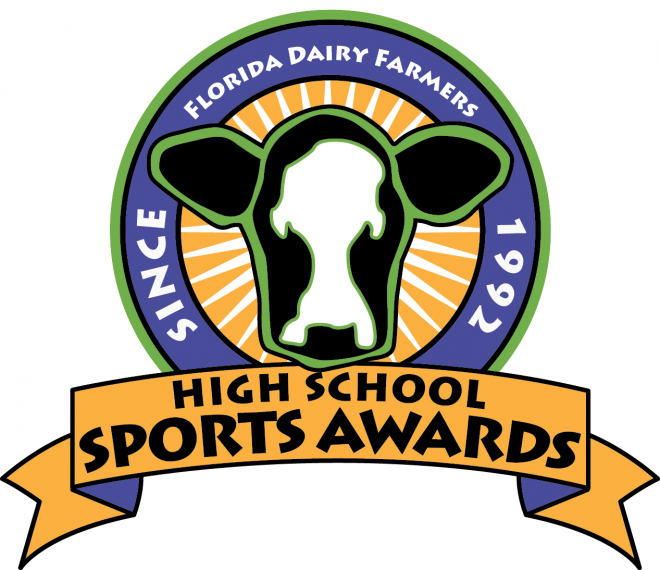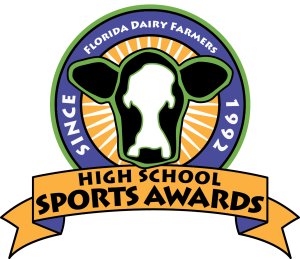 GAINESVILLE (Dec. 17) – Head coach Tim Harris of Booker T. Washington High School in Miami has been named the 2012 Florida Dairy Farmers Football Coach of the Year following a final round of voting by a statewide panel of high school coaches and media representatives.
Harris, who had previously been named the Class 4A Coach of the Year for the second straight season, led Washington to a 14-1 record and the 4A state title, capping the Tornadoes' season with a 35-7 win over Jacksonville Bolles in a rematch of the 2011 championship game won by the Bulldogs.
This year's title is the second for the Tornadoes, both coming under Harris. He led Washington to the 2007 state 4A crown before joining the University of Miami as an assistant coach for three seasons (2008-10). Harris, who finished with 169 points in winning this year's award, returned to Washington as head coach last year and led the Tornadoes to a state runner-up finish.
Second-year head coach James Thomson of Gainesville, the Class 6A Coach of the Year who led the Hurricanes to a 14-1 record and their first state championship game appearance since they won it all in 1980, was a close second with 149 points, while Class 5A COY Mike DePue of state semifinalist Tampa Robinson and Class 3A COY Roger Harriott of state champion University School in Fort Lauderdale tied for third with 78 points apiece.
Rounding out the voting were Class 1A COY Andrew Thomas (70 points) of state runnerup Trenton, Class 7A COY Joe Kinnan (63 points) of state semifinalist Bradenton Manatee, Class 2A COY Mike Sonneborn (57 points) of state runnerup Dade Christian in Miami and Class 8A COY Rodney Wells (38 points) of state semifinalist Orlando Dr. Phillips.
The Florida Dairy Farmers High School Sports Awards program exemplifies Florida Dairy Farmers' commitment to the state's youth. The 2012-13 school year represents the 21st year of these unique awards, and we will be honoring the state's top athletes and coaches in all 30 sanctioned and recognized FHSAA sports. The program also emphasizes to young people the importance of keeping dairy products a primary part of their diet in their overall nutrition plan.
Past Football Coaches of the Year:
1992 – Wally Dunne, Coral Springs
1993 – Paul Maechtle, Bradenton Southeast
1994 – Rod Shafer, Lake Wales
1995 – Bob Withrow, Jacksonville Sandalwood
1996 – Robby Pruitt, Union County
1997 – Danny Green, Lake City Columbia
1998 – Bill Castle, Lakeland
1999 – Milton Watson, Glades Central
2000 – Nick Coleman, Venice
2001 – Al Morrell, Clewiston
2002 – Richard Wood, Tampa Wharton
2003 – Bill Kramer, Naples
2004 – Bill Castle, Lakeland
2005 – Joey Wiles, St. Augustine
2006 – Robert Weiner, Tampa Plant
2007 – Billy Rolle, Miami Northwestern
2008 – Robert Weiner, Tampa Plant
2009 – John Wilkinson, Cocoa
2010 – Dale Salapa, Orlando Dr. Phillips
2011 – Robert Craft, Tallahassee North Florida Christian