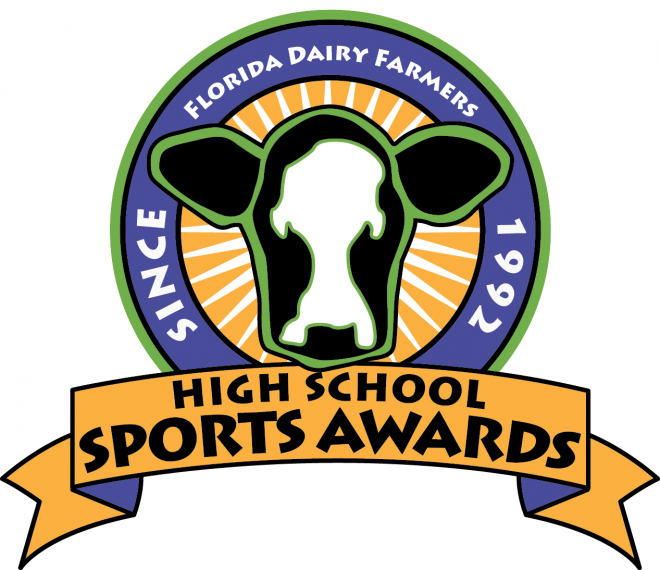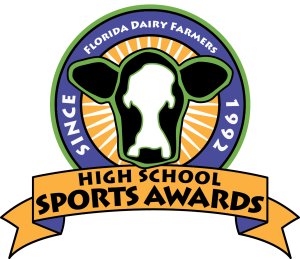 GAINESVILLE (Dec. 17) – Senior running back Derrick Henry of Yulee High School has been named the 2012 Florida Dairy Farmers Mr. Football following a final round of voting by a statewide panel of high school coaches and media representatives.
Henry, who earlier had been voted the state's Class 4A Player of the Year, led the Hornets to a 9-4 season and their first state semifinal appearance in the seven-year history of the program. Henry, an early graduate who has verbally committed to Alabama and will be enrolling at the school for the winter semester, capped his record-setting prep career with a whirlwind senior performance in which he ran for 4,261 yards and 55 touchdowns on 462 carries – all single-season state marks. He finished his four-year career with 12,212 rushing yards to break the 59-year-old national career rushing record of 11,232 yards set by Ken Hall of Sugar Land, Texas (1950-53).
Henry, who topped this year's voting with 221 points, will be presented the 2012 Mr. Football Award at a special ceremony Thursday, Dec. 20, at 11:15 a.m. at Yulee High School.
Senior running back Kelvin Taylor of regional finalist Glades Day School, a Florida commitment who was the Class 2A Player of the Year, finished second with 139 points, while senior quarterback Cord Sandberg of state semifinalist Bradenton Manatee, the Class 7A Player of the Year and a Mississippi State commitment, was third with 104 points.
All of the top three finishers were repeat individual class winners from 2011.
Rounding out the 2012 vote in order were Class 8A POY and Florida commit Vernon Hargreaves III, a defensive back from Tampa Wharton (64 points); Class 3A POY and South Florida commit Mike White (57 points), a quarterback from state champion University School in Fort Lauderdale; Class 5A POY Tucker Israel (45 points), a sophomore quarterback from Orlando Lake Nona who was the only non-senior among this year's finalists; Class 6A POY Laremy Tunsil (41 points), an offensive tackle from regional finalist Columbia; and Class 1A POY Cedric Stokes (31 points), a running back from state runnerup Trenton.
The Florida Dairy Farmers High School Sports Awards program exemplifies Florida Dairy Farmers' commitment to the state's youth. The 2012-13 school year represents the 21st year of these unique awards, and we will be honoring the state's top athletes and coaches in all 30 sanctioned and recognized FHSAA sports. The program also emphasizes to young people the importance of keeping dairy products a primary part of their diet in their overall nutrition plan.
Past Mr. Football Winners
1992 – Jammi German, Ft. Myers
1993 – Shevin Wiggins, Bradenton Manatee
1994 – Daunte Culpepper, Ocala Vanguard
1995 – Frankie Franklin, Jacksonville Sandalwood
1996 – Travis Henry, Frostproof
1997 – Zain Gilmore, Tampa Robinson
1998 – Anquan Boldin, Pahokee
1999 – Willie Green, Kissimmee Osceola
2000 – Adrian McPherson, Bradenton Southeast
2001 – Leon Washington, Jacksonville Jackson
2002 – Andre Reese, Pierson Taylor
2003 – Xavier Lee, Daytona Seabreeze
2004 – Antone Smith, Pahokee
2005 – Tim Tebow, Ponte Vedra Nease
2006 – Robert Marve, Tampa Plant
2007 – Jacory Harris, Miami Northwestern
2008 – A.J. Graham, Tallahassee Godby
2009 – Matt Elam, William T. Dwyer
2010 – Quentin Williams, Tampa Jefferson
2011 – Randy "Duke" Johnson, Miami Norland