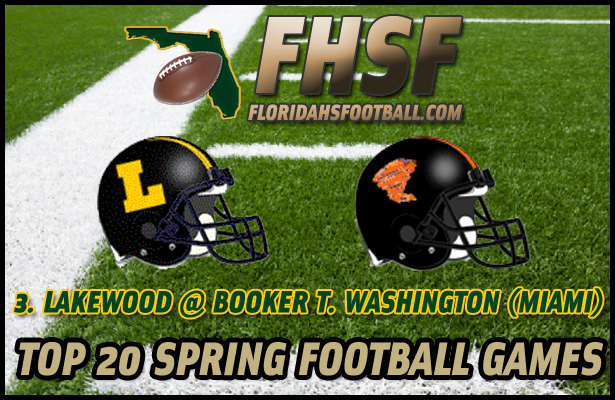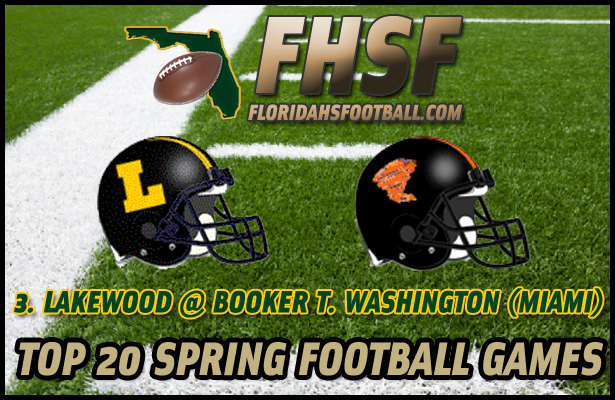 WHO: Lakewood (5A-8) at Booker T. Washington (4A-8)
WHEN: Friday, May 31
WHERE: Location TBA
WHY: The Lakewood Spartans have been a team on the rise are continuing to challenge themselves year in and year out. This past season was no exception as they made playoff run, going into the regional semifinals before being knocked out by Robinson. However, now the Spartans are rolling through the spring and will use this spring game to take a look at the current talent they have and find new rising stars they can fill in the holes needed. A challenge against the defending Class 4A state champion, the Booker T. Washington Tornadoes appears to be a big challenge for them and what a way to finish off the spring and head into summer where Lakewood can fix what needs fixing. For Booker T. Washington, this team will once again with talent that is gushing through the seems like it did last season. This game will be seen for them as more of a tune up heading into the summer and fall. Overall, do not be surprised after this is all done with to see the Tornadoes contending for a national ranking to start the 2013 season.