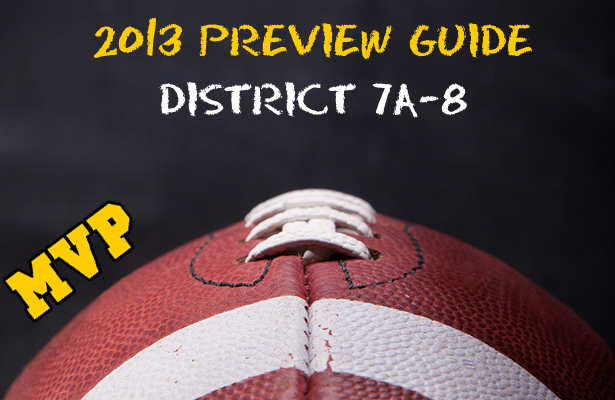 [one_third last="no"]
2013 PROJECTED FINISH
1. Durant
2. Plant City
3. Strawberry Crest
4. East Bay
5. Brandon
HOW THEY FINISHED IN 2012
Brandon, 1-9
Durant, 11-1
East Bay, 4-6
Plant City, 4-6
Strawberry Crest, 4-6
SCHOOL POPULATION (2012-2013)
Brandon – 1957
Durant – 2218
East Bay – 2111
Plant city – 2077
Strawberry Crest – 2198

OFFENSIVE MVP
OL Montel McBride, Plant City
DEFENSIVE MVP
S Paxton Sims, Durant
[/one_third]
[two_third last="yes"]
DISTRICT OUTLOOK
Who's In: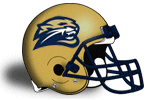 1. Durant – Despite having to replace a good majority of the defensive unit, Durant is still one of the best teams in this district. However, it will be no cakewalk as Plant City and Strawberry Crest will be breathing down their necks to steal any thunder they might have. There is talent and expect coach Mike Gottman to put it to use in the best possible way to defend the district championship.
Fighting It Out: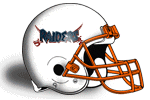 2. Plant City – The Raiders looked poised to have a breakout season and have quite of bit a talent in the fold to do so. However, there is a question mark surrounding the quarterback position, something that will need to be addressed early on to make things go smother during the season. Overall, a first trip to the playoffs since 2010 looks a lot clearer this year.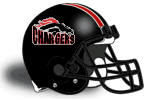 3. Strawberry Crest – Head coach John Kelly came in and turned around a young program that was falling through the cracks and now have this team on the verge of possibly being a playoff contender. There is Division I talent in the program which truly helps and they also have a young junior quarterback in Tristan Hyde. Hyde threw for over 2,000 yards last year and is likely to do the same again. Expect the Chargers to fight until the end this year. 
Got Work To Do: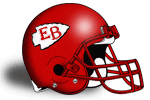 4. East Bay –  Weaknesses are needing to be addressed for the Indians this year, especially in dealing with the passing game. If the weakenesses can be addressed early in the season before district games take place, it wouldn't be hard to see the Indians fight for a playoff spot. The work must be done if they want to contend on the same levels like Durant, Plant City and Strawberry Crest.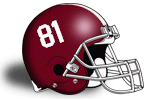 5. Brandon –  The Eagles come into the season looking to improve from a dismal 1-9 season. Coach Dean Eychner will be looking to improve the win-loss and overall play categories and should have it a bit easier to do so, but then again there are still tough challenges to face considering the teams that are the top tier of the district, considering Brandon was there just three years ago when they finished the regular season 9-1.
[/two_third]