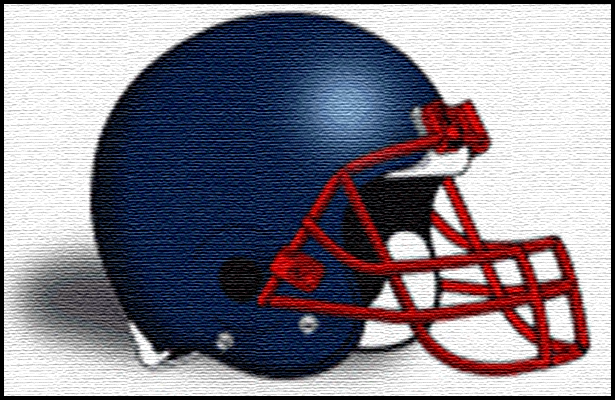 If you want to talk about small school football programs who are getting it done the right way, look no further than Champagnat Catholic out of Hialeah. For a team that went 2-9 last season, the Lions have done a complete turn-around and are now the big dogs in class 2A.
In only the program's fourth year of existence, Lions (13-0) are headed to the state championship game. This Friday they will square off with Lakeland Victory Christian for the class 2A crown at the Citrus Bowl in Orlando.
"A state championship would mean everything to us." said Lions head coach Mike Tunsil. "When I came (to Champagnat) I had goals of a winning a state championship by our fifth year. I'm very glad we are one year ahead of my original goal."
Tunsil and the Lions notched the program's biggest win in school history after knocking of Indian Rocks Christian 28-14 in the state semi-finals this past week. They were led by Junior running back Michael Frederick who ran for 142-yards and one touchdown. Frederick has run for 336-yards so far in his team's three playoff games.
"After the win the kids were feeling good. The coaching staff was also feeling good. I have the benefit of having coaches on my staff with good experience. Two of my guys have coached in state championship games before so they help the kids with these sort of big games." said Tunsil.
With nearly 10 Division I caliber players on their team, the Lions will always have playmakers on both sides of the ball. However, Tunsil and his staff are attacking their biggest game of the season as if it was any other game.
"We are probably going to keep it the same. We aren't going to change anything that we have been doing for the last 16 weeks. That's one thing I learned as an assistant at Chaminade-Madonna under coach Mark Guandolo." Tunsil said.
But aside from the future BCS stars like junior cornerback Gerald Robinson, senior defensive tackle Travonte Valentine (Miami commit), and sophomore wide receiver Darnell Solomon, the Lions have one X-Factor that coach Tunsil might be key in the end for his Lions.
"Our offensive line is great. Most small schools at this level have offensive linemen double as defensive linemen. We are one of the few small schools where offensive line doesn't have to play defensive line so we can rest those guys as the game goes on."
The Lions finished the regular season undefeated and had big wins against schools such as 3A state semi-finalist Westminster Christian, Dade Christian, and Chaminade-Madonna. Coach Tunsil noticed his team's toughness that was instilled into them by their on-the-field leader, senior Calvin Foster.
"Calvin is so big for us. Although he is one of those undersized guys at 5'5″ or 5'6″ he still has some fight in him. He plays both wide receiver and safety for us." said Tunsil.
Tunsil has the talented playmakers and the phenomenal coaching staff, but can he accomplish his goal a year early and take home a state title for the young Lions program?
Champagnat Catholic top prospects:
2015 DE/OLB Kenderick Labady
2014 DT Travonte Valentine (Miami)
2014 S Michael Johnson (Lousiville)
2016 QB Kato Nelson
2016 WR Darnell Solomon
2015 WR Steven Claude
2015 CB Gerald Robinson
2016 ATH Antoine Webster