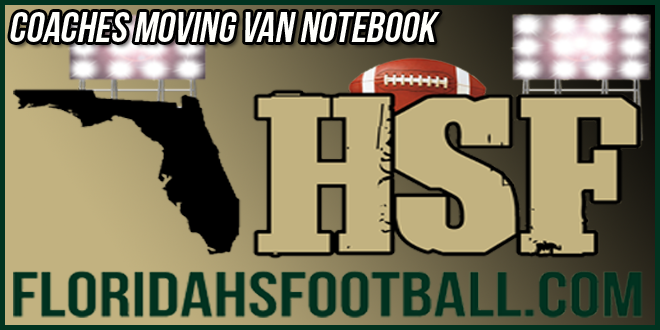 MacPherson taking on new challenge with Baker County
After serving as the first and only head coach for the Ridgeview Panthers program in Orange Park, Tom MacPherson is packing his bags and moving to the county next door. That county next door would be Baker County, where Baker County High School was looking to fill the vacant spot left open when Ryan Sulkowski departed for Cook County Central High in Tennessee at the end of the season. MacPhereson who served as the first head coach at Ridgeview since it was converted from a junior high to a high school in 1998. MacPherson was 72-78 in 15 years and took Ridgeview to the playoffs eight times during that period. You can read more about MacPherson's hiring from the Florida Times-Union here.
Former Bethune-Cookman player hired at Port Orange Atlantic
Atlantic Sharks had recently seen a streak of success under former head coach Tim Smith, but now Smith is officially handing off the reins of the program to former Bethune-Cookman quarterback, Pa'tell Troutman, who is no stranger to high school football in the Volusia County area, where is also a Seabreeze alum. Troutman who last coached in 2012 at DeLand is excited and nervous about his first head coaching job the Daytona Beach News-Journal reports. Read the full report from the News-Journal here.
Dave Moore resigns from Shorecrest Prep
Dave Moore is leaving the Shorecreat Prep program after two season, The Tampa Bay Times reports. Moore cited to the newspaper that his direction of the program and the direction the school wanted was going two different ways. However, the school said they were surprised by the resignation, but will move to find new head coach. Moore was 9-9 in two season including Shorecrest's reentry into district play in the 2013 season as a Class 3A-District 5 member. Read the full report from the Times here.
Davis leaving Countryside, Eric Schmitz will take over the Cougars program
Jared Davis is leaving Countryside after four seasons, a decision he made on his own the Tampa Bay Times reports. Davis who is a 2002 graduated of the school, took over the program in 2010 after John Davis left to go to Clearwater Central Catholic. Davis, found instant success taking teams in 2010 and 2011 to undefeated regular seasons. However, Countryside spent little time finding a replacement as they promoted Eric Schmitz to head coach. Read the full story from the Times here.
Coaches Moving Van Report
67 head coaching changes have been reported so far on the 2014 Coaches Moving Van Report. You can check out the full list of coaching changes here.