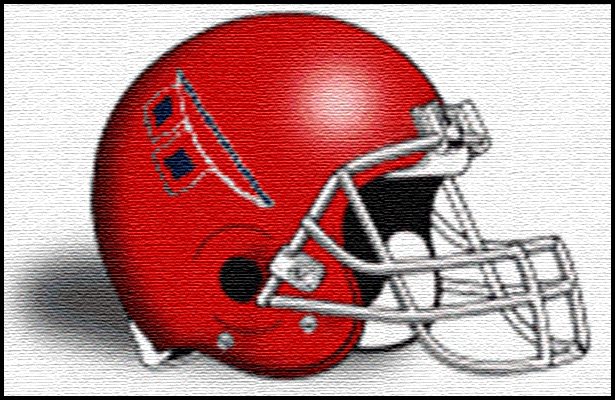 BRADENTON, Fla. – Change is on the horizon for the Manatee Hurricanes going into the 2014 season.
Legendary head coach Joe Kinnan, who has been a fixture of excellence not only in Manatee County, but across the state of Florida, announced Friday afternoon that he was taking a medical leave of absence for the 2014-15 school year.
Kinnan, who was on his second stint at Manatee, is stepping down due to health issues that also made him call it quits on his first stint in 2000.
The health issues have been nothing new though to the Manatee community as Kinnan has battled prostate cancer and more recently, non-Hodgkin's lymphoma., the Bradenton Herald reported.
But, the latest round with his health has not cooperated with allowing Kinnan to return to his place on the sideline, Dennis Maffezzoli of the Sarasota Herald-Tribune tweeted.
Joe Kinnan "requesting a medical leave of absence from the Manatee County School District for the 2014-15 school year." @htpreps

— Dennis Maffezzoli (@maffsports) June 20, 2014
The health issues kept Kinnan on the sideline during spring football as well. assistant Coach Jim Phelan, led the Hurricanes through the month May that include a spring game victory over Haines City.
The news of Kinnan stepping down didn't take long to hit the national level.
Dallas Jackson of Nationalhsfootball.com believes. as many do. that it will be a tough to replace a coach like Kinnan.
"Anytime you are coaching on a field named after you it speaks to an incredible legacy. The state titles, multiple finishes inside the HSFB100 rankings, and scores of players at the next level are just a quick summary of what he has accomplished as a coach," Jackson said.
But Jackson quickly notes, this is not likely the best way for Kinnan to have finished as a head coach.
"With the turmoil the last few years, it is tough to see Coach Kinnan stepping aside rather unceremoniously. He is a coaching icon in Florida and will be next to impossible to fully replace him at Manatee. Following a legend is tough and there is pressure to succeed with that program. I think there will be regional, if not national interest. It is a little late for some to kick the tires though. This will be an interesting search to follow," Jackson said.
Kinnan's legacy however, will not be forgotten about anytime in the future.
Kinnan has won five state championships while at Manatee and appearing in two more state finals during his two stints with the school. And, according to John Lembo at the Bradenton Herald, Kinnan has won 290 games to date as Manatee's head coach.
Coupled with Paul Maechtle's retirement from Southeast, Manatee County will not be seeing either Kinnan or Maechtle roaming a high school football sideline for the first time since 1980, or in nearly 34 years.
Winning games will not be the only thing that marks Kinnan's place in the history books.
As coach he has sent players to schools such as Florida, Florida State, South Carolina, Iowa State, North Carolina, Missouri, USF, and Georgia Tech among many others. One of those players now happens to be the head coach now at USF. That player is former star quarterback, Willie Taggart.
The still remains to be seen what will happen next for the Manatee football program.
Manatee Athletic Director Jason Montgomery, who took over for Kinnan at that position earlier this year, has said the Manatee will look in-house as well as conduct a national search to replace Kinnan, according to multiple reports.
With that being announced, it seems that Kinnan will very likely not see a third stint once the final decision is made on how to move the Manatee program forward.
The Varsity Message Board: Discuss your thoughts on Joe Kinnane stepping down for a year with eyes on his possible replacement.