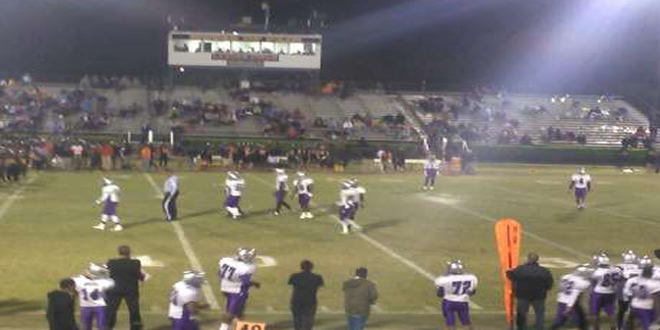 The first round of the playoffs for this season has been completed and here are five takeaways we took from the Class 5A Regional Quarterfinals from the first round.
Mosley plays hard and about steals one from Godby
Mosley is heartbroken for sure that their go ahead touchdown was ruled out and that it let Godby slip with a 35-30 win. For a team that has played with a smaller roster size than most normal Class 5A teams do, Mosley showed strong efforts on the field this year and they about had a big reward for that. However, with that said Godby will host West Florida next week in what should be a highly contested regional semifinal game.
South Sumter really a No. 1 team?
Depends on who you ask and which side of the fence you are on if you want to say yes or no. However, North Marion showed a lot of effort last night and came within four points of pulling off the upset on South Sumter. North Marion which has been at team that has worked hard in the trenches, showed that their strength of schedule paid off a lot during the game, while South Sumter, may have been exposed as a team somewhat. Nonetheless, South Sumter moves on and will host Suwannee next week in the regional semifinals.
Someone made Spoto mad
Spoto was out to make a statement and they sure did by smashing Lake Wales on the road 42-6. What caused it? No one really knows. However, the Spartans which had last year been struggling have come around the block this year and they look like a team that is not going to lie down any time soon. The question now is: Will this big upset win over Lake Wales be enough to pull off another big win at Jesuit next week? Stay tuned!
Lely gets first playoff win in 27 years
It has been almost three decades since Lely last won a playoff game, but holding on for a three-point win over Miami Jackson finally snapped the streak of bad luck and allowed the Trojans to advance to next week's regional semifinals. Miami Jackson did everything they could to get a rematch next week with American Heritage-Plantation, but season is over for the Generals.
Can American Heritage be stopped?
Can the American Heritage Patriots be stopped at this point? After smashing Immokalee 51-0 on Friday night, that question might be a resounding no at this point, but we can never say never. However, with American Heritage hosting Lely next week in the Regional Semifinals, we might see another lopsided game before possibly drawing a better challenge in the third round.