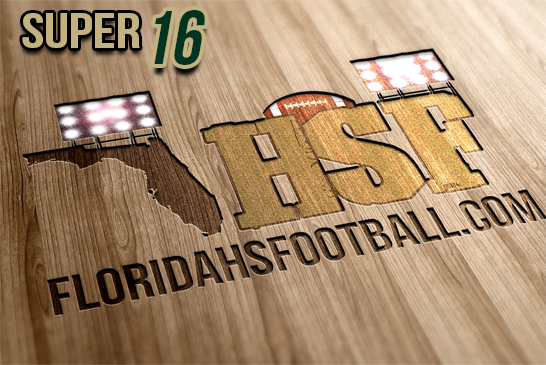 Instead of selecting a Preseason All-Region team, which a lot of preseason teams get based off recruiting rankings, we decided to think outside of the box. That thinking lead us to recognize 16 players from each region who were big play makers last season that should be able to match or exceed expectations for the 2015 season. As such, we call this list the "Super 16."
Here are the 2015 Super 16 selections for the Panhandle Region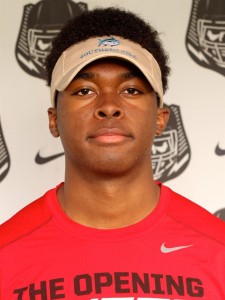 Z'khari Blocker (Jr., QB), Pensacola Catholic
Why: How do you follow-up a sensational sophomore season if your Blocker? Despite a 4-6 season, Blocker still managed to throw for 2,577 yards and 22 touchdowns while rushing for 392 yards and six touchdowns.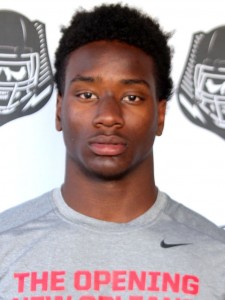 Michael Carter (Jr., RB), Navarre
Why: Carter has terrorized opposing defenses for two years now with 1,042 yards and 20 touchdowns. Last season he accumulated 1,081 all-purpose yards (744 rushing, 337 receiving) and 17 total touchdowns guiding the Raiders into the Sweet 16 of the playoffs.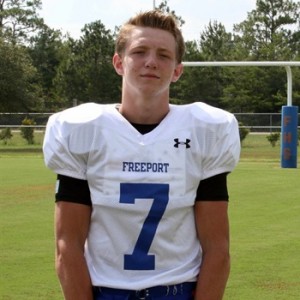 Chris Decker (Jr., WR/DB), Freeport
Why: In a down season, Decker was one of the lone bright spots on the year. Decker finished his sophomore season with 412 receiving yards, 4 touchdowns; 255 rushing yards 2 touchdowns, 77 tackles, two interceptions and four fumble recoveries.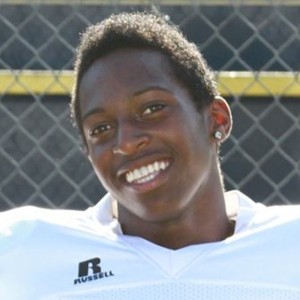 Antwan Durn (Sr., RB), Sneads
Why: Opposing defensive coordinators thought they didn't have to worry about game planning for Durn anymore, but Durn moved back to Sneads over the summer. Durn accounted for 950 yards (827 rushing, 123 receiving, 16 touchdowns) at Union County last season. In three years, Sneads has rushed for 2,622 yards and 29 touchdowns over the last three years.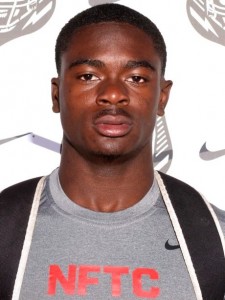 Jabir Frye (Sr., RB), Escambia
Why: Escambia accounted for 3,068 yards on the ground and Frye was the second leading rusher on the Gators team with 963 yards and nine touchdowns to go along with 461 receiving yards and seven touchdowns.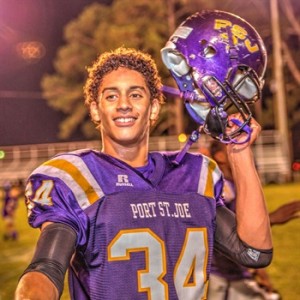 Aaron Paul (Jr., ATH), Port St Joe
Why: One of the many reasons why Port St Joe was able to win its fourth state title was the play of Paul. Paul finished with 1,187 all-purpose yards (953 rushing, 188 receiving, seven touchdowns) along with 58 tackles, six sacks, six pass deflections, two fumble recoveries and three interceptions.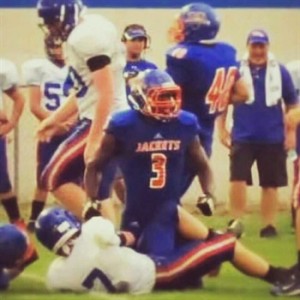 Darrius Peterson (Sr., ATH), Vernon
Why: On a team full of play makers, Peterson stood out on top with 94 tackles, three sacks and two interceptions along with 287 rushing yards and three touchdowns.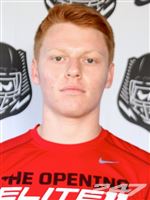 Tyler Phelps (Jr., QB), Gulf Breeze
Why: Phelps was a positive note to an otherwise sour season for the Gulf Breeze Dolphins, throwing for 2,343 yards and 18 touchdowns for the Dolphins last season as one of the top quarterbacks in the Panhandle region.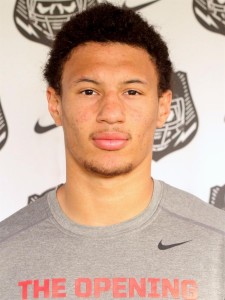 Chris Pickett (Sr., CB/FS) Choctawhatchee
Why: Pickett had one of those years, a kid could dream about after being capping it by being named the Northwest Florida Daily News Large School Defensive Player of the Year. In 14 games, Pickett finished with 10 interceptions, three block punts, 20 deflected passes and recovered four fumbles.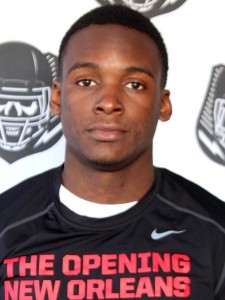 A'Darius Purifoy (Sr., ATH), West Florida
Why: Was the leader of this team from start to finish last season, moving around to different positions as a few players experienced sudden injuries. Went 4-1 as the starting quarterback last season and was excellent in all three phases of the game. Accounted for over 60 tackles on defense, had 200 yard receiving as well over 900 yards passing.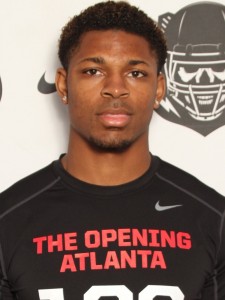 Azende' Rey (Sr., RB), Walton
Why: The small school Northwest Florida Daily News Offensive Player of the Year capped off his junior year like no other accumulating 2285 all-purpose yards and 30 touchdowns, including 1784 rushing yards and 25 touchdowns to go along with 501 yards receiving and three touchdowns.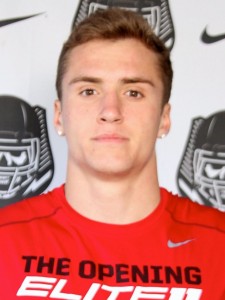 Cody Saunders (Sr., QB), Arnold
Why: On an average team, Saunders showed off his skills under the Friday night lights accounting for 2652 yards and 23 touchdowns. Saunders threw for 1745 yards and 15 touchdowns and just five interceptions while adding 907 yards and eight touchdowns on the ground.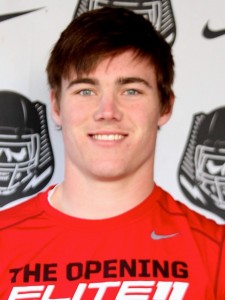 Sawyer Smith (Sr., QB), Tate
Why: Tate rode all the way to the Sweet 16 of the playoffs thanks to several play makers including Smith who finished with 2,304 yards and 19 touchdowns and 440 rushing yards and seven touchdowns during the 2014 season.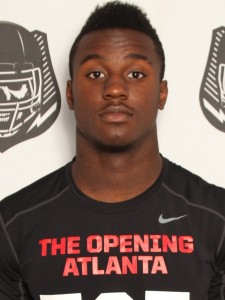 Eli Stove (Sr., WR) Niceville
Why: Stove is the kind of player that makes a defensive coordinator track him down and know where he is lined up every play. The Auburn commit accounted for 1209 all-purpose yards including 719 receiving yards and 10 touchdowns to go along with 325 rushing yards and two touchdowns.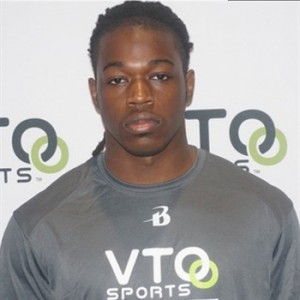 Alondo Thompkins (Sr., ATH), Tate
Why: On a crowded offense with several play makers, Thompkins made a name for himself with 1,048 rushing yards and 13 touchdowns, 253 receiving yards and two touchdowns along with four sacks on defense.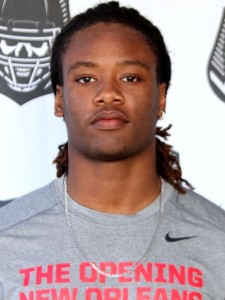 Raekwon Webb (Sr., RB), Bay
Why: Opposing defenses watching film and in person, spend a lot of time figuring out where Webb is. Webb accounted for 1,381 rushing yards and 13 touchdowns and 349 receiving yards and two touchdowns.
Honorable Mention
Cottondale: Javontai Hall (Jr., ATH)
Jay: Braden Cross (Sr., RB)
South Walton: Joe Ledo-Massey (Sr., ATH)
Image Credits:
247 Sports: Blocker, Carter, Frye, Phelps, Pickett, Puriofy, Rey, Saunders, Stove, Smith, Webb
Hudl: Decker, Durn, Paul, Peterson, Thompkins