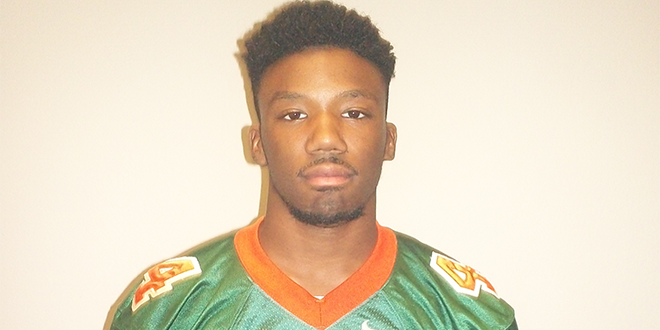 TALLAHASSEE – For some athletes, they love the process of what the recruiting game brings and waiting until National Signing Day to make their decision.
For others, they would just like to get the process settled when they feel the time is right.
For FAMU High 2016 wide receiver and defensive back Chris Jackson, that decision finally came yesterday as he committed to the Marshall Thundering Herd, who recruited him to play defensive back at the 4QuartersOnline Media Day in Tallahassee.
Having other offers from Appalachian State, Kent State, Florida A&M and Troy, Jackson felt Marshall had the right fit for him.
"The reason I decided to choose Marshall over the other schools was really the coaching staff, great home, environment and academics as well," Jackson said.
He said that his head coach, Ira Reynolds, has played a tremendous role in helping him choose the right school to commit to.
"Coach Reynolds has played a humongous role. [He is] a nice guy, great man, nice father figure. He has really showed me how to become a man and how to make great decisions," Jackson said.
Jackson also credits his grandmother for helping him get to where he is now.
As for what Jackson is wanting to accomplish his senior season? To win a lot of games.
"As a senior I am looking forward to a lot of wins. It is always a goal to win. On a personal level, I am looking for 1,000 yards receiving and eight or nine interceptions," Jackson said.
All verbal commitments are non-binding until National Signing Day on February 3, 2016, when prospects can officially sign a National Letter of Intent.
HIGHLIGHTS