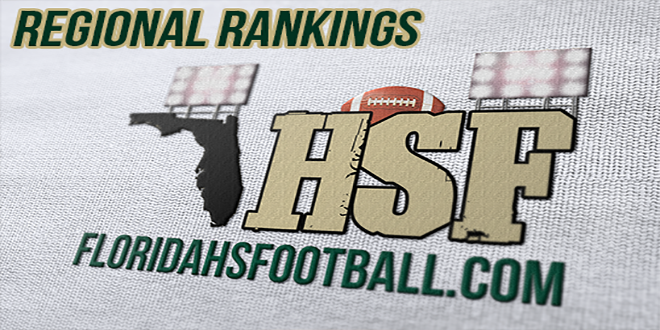 Here are the 2015 Preseason East Central Florida Regional Rankings from FloridaHSFootball.com
Like what you see? Subscribe now to our Premium Memberships to keep up with regional rankings for all 14 regions this season! For just around 10 cents a day you can keep up with all the action around the state! To subscribe, just click here!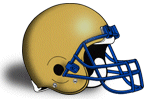 1. Mainland
2014 Record: 13-1
Why: The bar at Mainland has been set at an all-time high over the last four years and doesn't seem to be coming down anytime soon. Over the last four years, the Bucs are 47-8 with three state semifinals losses to Miami Central three of the last four years. Junior quarterback Denzel Houston (2911 passing yards/34 TDs, 621 yards, 12 TDs), senior tailback Adrian Killins (1294 yards/14 TDs, 201 receiving/3 TDs), senior receiver Randy Baker (22 catches for 325 yards, 2 TDs), junior Nakevin Atkins and senior lineman Marcus Tatum, who has multiple D-I offers, lead a potent offense. A lethal defense that accumulated 88 sacks, 18 interceptions, recovered 13 fumbles and blocked 2 punts is loaded behind playmakers senior lineman Jachai Polite (82 tackles, 13 sacks, 29 tackles for loss), junior free safety Cyrus Fagan (83 tackles, 5 INTs, 9 pass deflections, 1 block punt, 2 fumble recoveries) who has over 21 offers, senior linebacker Kevin Gilliard (48 tackles, 7 sacks, 1 INT) and senior lineman Kevin McCrary (97 tackles, 14 sacks, 34 tackles for loss). Numerous transfers came over in the offseason and could contribute as well including senior receiver Johnny Barkley (Wekiva), senior lineman CJ Williams (Father Lopez) 46 tackles and 10 sacks, senior receiver Brant Williams (Father Lopez) 459 yards and 2 TDs, senior lineman Omar Calderon (Warner), junior receiver CJ Wilson (Warner), senior linebacker Jerric Harris (Warner) and junior athlete Deryl Buch (Halifax) who accumulated 1034 yards at quarterback.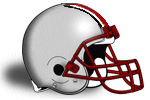 2. Lake Mary Rams
2014 Record: 11-1
Why: Captains quarterback Collin Thompson (2823 yards, 32 TDs, 875 rushing, 10 TDs) and receiver Nick Westbrook (80 catches for 1857 yards, 19 TDs) have graduated leaving Lake Mary with huge holes to fill. If spring taught us anything there is likely nothing to worry about as the Rams offense put up 35 points in a half. Junior tailback Marquis Mickens (579 yards, 8 TDs), senior receiver Alexander Tichonoff (431 yards, 5 TDs), senior Charlie Edwards (13 of 26 for 203 yards, 2 TDs) and junior receiver/quarterback AJ Edwards (368 yards, 6 TDs) are expected to be the new leaders on offense. Junior kicker Grant Goupil is a deadly weapon as well going 51 of 56 in PAT and 5 of 5 in field goals. With a 37-8 mark since the start of the 2011 season, the Rams have established themselves as not only the team to beat in Seminole County but as one of the top teams in Central Florida.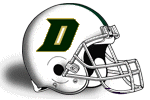 3. DeLand Bulldogs
2014 Record: 7-4
Why: There is an old saying that says it's not how you start it's how you finish. That couldn't have been more accurate slogan for Deland last season after the Bulldogs started out 1-3 with losses to heavy weights Mainland, Bolles and Lake Mary; before coach James Thomson regrouped his team winning six in a row to make the playoffs before falling to First Coast in the first round. Now Thomson is hoping that momentum of last years run can carry over to this season. Senior Quinn Dawson assumes the role of quarterback and will have an arsenal of weapons to choose from including junior receiver Stephon Bruten (28 catches for 603 yards, 7 TDs), senior tightend/receiver Mitch Bailey and senior tailback Stevionte Bull Brown (1211 yards, 8 TDs), who missed two games because of an injury. Junior free safety Dee Bruten (105 tackles, 15 tackles for loss, 2 INTs) who attended Deland as a freshman is back after leaving Deltona in the offseason. Five starters are back on the defense including junior cornerback Jeremy Wilson along with senior cornerback Alex Edwards, junior linebacker Cody Collins, senior lineman Trace Ward and senior lineman Dylan Sager.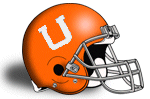 4. Orange City University Titans
2014 Record: 8-2
Why: Since opening five years ago, University has shown steady progress in wins going from 1 to 3 to 5 to 8. Mike Vogt built the program from scratch and layed the foundation to a winning program, Brian Kells who served under Vogt has kept those roots growing guiding the Titans to a school record eight wins last season just missing a playoff berth. Part of the success was an offense that set a school record for points scored in a season with 310 thanks to several playmakers. Lorenzo Lingard became a heavily sought after recruit after rushing for 656 yards and 8 touchdowns before breaking his collarbone in the second half of the fifth game of the season. With Lingard down, Quenell Rutledge stepped up and led the team with 711 yards and 6 touchdowns in his place. The two are back and along with senior Jonathan Boyd form a lethal rushing game for the Titans. Senior linebacker Matt Zook (112 tackles, 7 sacks), senior linebacker Andy Concannon (65 tackles) and senior defensive back Qua Brown (61 tackles, 4 INTs) are all back to lead a defense that surrendered just 104 points last season. The defense was also lifted with the sudden emergence of Deland transfers senior linebacker Jay Miller (122 tackles, 3 sacks, 2 tackles for loss), senior defensive back LuLu Hamilton and senior defensive back Jimmy Nealy over the summer.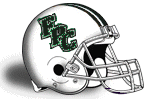 5. Flagler Palm Coast Bulldogs
2014 Record: 8-3
Why: Tommy Moody, who was a 5 year assistant coach under Caesar Campana, knows what he is getting into in his first season as head coach. Keeping what Campana did going is crucial and should be his first priority. His top two playmakers junior tailback Que'Shaun Byrd (1555 yards, 21 TDs) and third year starter senior quarterback Dalton Thomas (1178 yards, 9 TDs) are back and will lead the offense behind senior lineman Dillan Walls. Byrd seemed to come out of no where last season as a sophomore and become the main target on offense, while Thomas started four games as a freshman and took over Week 2 of his sophomore year and hasn't let go of the signal calling position. While Byrd and Thomas will be the focal point of the offense again, several other players are expected to step up and help including senior receiver Johnson Dore, junior receiver Billy Dezius, senior receiver De'Andre Armstrong, senior safety/linebacker Devonte Woods, senior safety Ladalle Batson, junior cornerback Matthew Harris and senior Josh Belle, who started both ways at receiver and defensive back as well on special teams. The new District 1-8A is up for grabs between Sandalwood, Mandarin, Deland and Spruce Creek and the Bulldogs should again be in the top three of the fight provinding they can beat Sandalwood and Deland.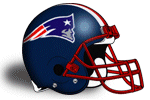 6. Lake Brantley Patriots
2014 Record: 3-7
Why: George Clayton 19th and final season as head coach of the Patriots could be a special one. Last season was a difficult one to watch to say the least as the Patriots couldn't stop anybody on defense and had difficulty outscoring teams as well giving Clayton his first losing season. The Patriots triple option offense returns its top four playmakers including senior quarterback Jared Bernhardt (1027 rushing/9 TDs, 745 passing.4 TDs) a Maryland lacrosse commit, senior tailback Tim Marinan (1019 yards, 6 TDs), junior tailback Trace Christian (1016 yards, 9 TDs) and senior receiver Daquan Coleman (21 catches for 250 yards, 1 TD).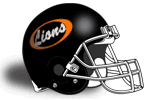 7. Oviedo Lions
2014 Record: 7-4
Why: The odds say bet against Oviedo this season as they have to replace too many weapons on both sides of the ball. We think differently. Yes brothers Jurell (1151 yards, 16 TDs) and Jarvis Green (77 tackles, 6 sacks) are both gone but that doesn't mean the talent is dried up on offense. Senior quarterback Nick Carbone (1115 yards, 8 TDs, 918 rushing, 12 TDs) is back to lead the offense and will have senior receiver Chase Kingsley (31 catches for 491 yards, 5 TDs) and newcomers junior tailback Xandre McCleary, senior tailback Shamar Valentine and sophomore tailback Jaquan Dickerson to rely on. Senior linebacker Ty Cox (72 tackles, 2 sacks) leads the defense.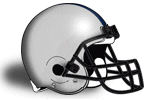 8. Deltona Wolves
2014 Record: 3-7
Why: You might be thinking, what on earth is a 3-7 team doing in the top ten. Offensively, the Wolves were terrible scoring just 178 points, averaging 17.8 points per game last season while being shut out 4 times. The good news for coach Allen Johnson is that nearly all of his playmakers on offense are back including senior quarterback Mookie Lane (35 of 50 for 700 yards, 7 TDs, 3 INTs), junior tailback Tre Williams (530 yards, 4 TDs), junior tailback Cameron Myles (512 yards, 5 TDs) and senior tailback Nyjel Shipman (500 yards, 2 TDs). Two sport athlete and Miami commit senior tight end/defensive end Evan Hinson (12 catches for 223 yards, 2 TDs, 25 tackles, 15 tackles for loss, 5 sacks) also averaged 25 points per game on the basketball court. Rising freshman receiver Blake Hinson, brother of Evan Hinson, transferred from Warner Christian and caught 20 passes for 443 yards and 3 TDs.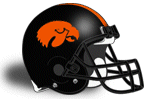 9. Spruce Creek Hawks
2014 Record: 5-5
Why: Andy Price is slowly turning around the Spruce Creek program one year at a time. Price inherited a team that went 2-8 three years ago and has guided the Hawks to back-to-back winning seasons. Year three might be a breakout one, the Hawks move into District 1-8A and enter a wide open district with Sandalwood, Mandarin, Deland and Palm Coast. Senior tailback Dondre Butler will be the focal point of the offense after rushing for 242 yards and 3 touchdowns on 31 carries against Viera in the spring game. Also expected to contribute is senior tailback/defensive back Isaiah Butler, senior lineman Lawrence Edwards, senior nose tackle Bradley Osborne, senior linebacker Brett Blahnik and transfers senior free safety/receiver Nick Eastman (250 yards, 3 TDs, 1 INT, 30 tackles) from Father Lopez, sophomore defensive back/receiver Brian Jenkins (8 INTs) from Warner Christian and junior linebacker David Youkon from Warner Christian.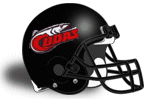 10. New Smyrna Beach Barracudas
2014 Record: 2-8
Why: Having seen its win total go from nine to four to two wins the past three years, new coach Kevin Hubbard is slowly trying to change the mentality and perception of the New Smyrna Beach program. Before practice began each player had to read and sign a player personal manual, a guide that covers academics, building a TEAM, discipline, eliminating turnovers, making big plays, being more physical and giving everything you got on the field. Hubbard also is hoping the schools recent back-to-back state weightlifting championships helps his team get stronger as well. Senior tailback Darrynton Evans (669 yards, 11 TDs on 109 carries) is a sought after two star recruit holding several offers and will run behind senior lineman Quinn Slizk, who has an offer from Air Force. Senior defensive back Bruce Williams, senior linebacker captain Trevor Tufano, junior defensive back/tailback Daylon Woods, junior quarterback TJ Goodknecht, senior receiver Jeff Batisa, senior receiver Andrew Musgrove, junior cornerback Ellias Jacobs, sophomore linebacker Jaleel McRae and senior tailback/defensive back Breon Clark also will heavily contribute.
Next Five On The Bubble: Matanzas, Seabreeze, Father Lopez, Winter Springs, Hagerty