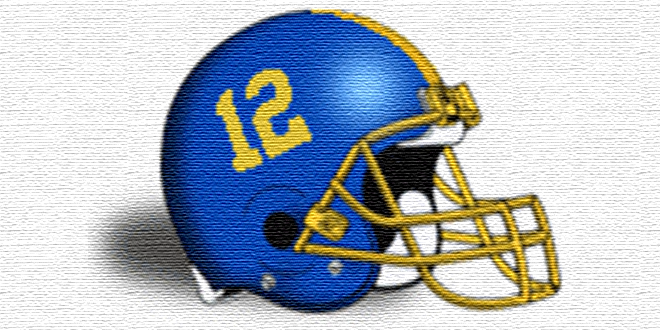 BRADENTON – The Orlando Christian Prep Warriors held off a second-half surge by St. Stephen's to defeat the Falcons on the road by a score of 23-20 in a preseason kickoff classic.
For the Warriors, this game was about extracting revenge on the Falcons in their win this year following a 23 to 20 loss last year when their come back fell short.
Starting out, neither team was sharp offensively in the first half, but the Warriors were able to take advantage of mistakes made by the Falcons.
Warriors scored on a rushing touchdown by Isaiah Rodriguez and forced a safety on an attempted punt by the Falcons. As a result, St. Stephen's only able to put up 48 total yards of offense in the first half.
At one point the Falcons trailed in the game 16-0 and fell just short of tying the game as time expired. The Falcons lined up for a 45-yard field goal but the snap was bobbled and the Falcons attempted to throw the ball to Jordan Murrell on a pass instead and was tackled short of the end zone as time expired.
St. Stephen's was led by strong performances by QB Fred Billy and WR/CB Jordon Murrell.
Billy accounted for three touchdowns on the night with two of those rushing and one on a deep pass to Murrell, Billy finished the night 136 yards passing while accumulating, 102 yards on the ground, but also threw two interceptions as well.
Murrell accounted for two interceptions on defense in the first half that helped keep the Falcons in the game, but also 69 yards receiving and one touchdown on offense.
The Warriors accounted for 136 yards rushing on the night with running back Isaiah Rodriguez having one rushing touchdown while quarterback Connor Marchionda had two rushing touchdowns. Marchionda also threw for 186 yards and had three interceptions.
Overall, the game was sloppy on both ends as the Warriors and Falcons combined for 7 turnovers in the game.
Orlando Christian Prep head coach Guerschoms Demosthenes was proud of his teams resiliency during the game.
"We played resilient and hard to get the job done tonight," Demosthenes said.
St. Stephen's head coach Tod Creneti was happy with how the Falcons responded in the second half after a slow start to the game.
"We are always happy to see our kids continue to battle. The first game of the season is a test of character. Our guys going to fight when the chips are down and our kids did and we can take a lot of pride in that," Creneti said
Creneti was additionally pleased by the performances of Billy and Murrell.
"Big guys can make plays for us and it's exciting to see them off to a quick start," Creneti said.