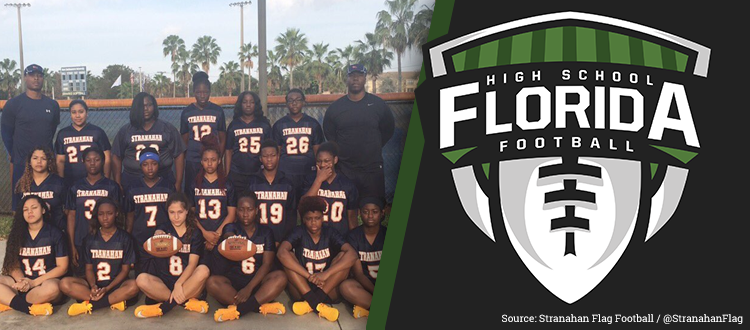 Here is how the Top 10 in Class 1A fared last week. All information is accurate as possible and not responsible for missing or incorrect scores.
1. Robinson (1-0)
Got the season off to a great start by rolling over district foe Jefferson with a 52-0 win.
2. Fort Pierce Westwood (3-0)
Already on a major tear with three games played, the Lady Wildcats posted three shutouts against Port St. Lucie (45-0), Fort Pierce Central (40-0) and Jensen Beach (26-0) to open the season.
3. Seminole Osceola (2-0)
Opened the season on a high note by defeating Gibbs 18-8 and defeating Lakewood 19-0.
4. FAMU (1-0)
Already making a statement by taking a Subdistrict win in District 1A-2 over Rickards, 33-0, to open the season.
5. St. Petersburg Northeast (2-0)
Posted two shutouts to open the season with a 35-0 win over Dixie Hollins and a 20-0 win over Lakewood.
6. Seabreeze (2-0)
Undefeated after the first week by posting wins over Pine Ridge (20-7) and Matanzas (26-7).
7. Lincoln (0-1)
Opened the season with a very close, 7-0 loss to rival 1A HM Godby in Subdistrict play in District 1A-2.
8. Orange Park (2-0)
Playing their first two games this past week before a 21-day hiatus on the schedule, the Lady Raiders stormed past Stanton (39-0) and district rival Ridgeview (41-7).
9. Harmony (1-0)
Notched an opening week victory over rival Celebration, 18-6.
10. Monsignor Pace (2-0)
Had two big shutout wins over first-year program Goleman (39-0) and Mater Lakes Academy (47-0).
Honorable Mention
Archbishop McCarthy (1-1) – defeated Pompano Beach, 41-0; lost to Stranahan, 12-0
Armwood (1-0) – defeated Jefferson, 20-6
Boca Ciega (2-0) – defeated Gibbs, 32-0; defeated Dixie Hollins 6
Boyd Anderson (0-2) – lost to Plantation 25-6; lost to Pembroke Pines Charter 15-0
Chiles (1-0) – defeated Florida High, 28-0
Choctawhatchee (1-0) – 1A HM defeated Niceville, 6-0 (OT)
Englewood (1-0) – defeated Ribault, 39-0
Glades Central (3-0) – defeated Palm Beach Central, 18-12; defeated Jensen Beach, 20-7; Port St. Lucie, 20-0
Godby (1-0) – defeated 1A #7 Lincoln, 7-0
Niceville (0-1) – lost to 1A HM Choctawhatchee, 6-0 (OT)
Terry Parker (1-0) – defeated Wolfson, 27-0
Paxon (1-0) – defeated Andrew Jackson, 27-0