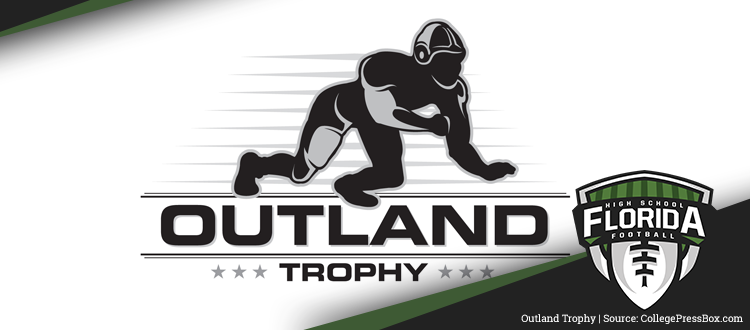 70 of the college football's standout interior linemen were identified this morning when the Outland Trophy watch list for the upcoming season was released. That list included 6 players who played high school football right here in Florida.
The Outland Trophy, which has been presented annually since 1946, is presented to the nation's most outstanding interior lineman by the Football Writer Association of America (FWAA). The award is named after John H. Outland, who is one of only a few players ever to have been named All-America at two positions in college football history.
There have been no winners of the Outland Trophy that played high school football in Florida going back over 40-plus years.
Here are the athletes from Florida that made the watch list.
Position, Name, College, High School
• OC Mason Cole, Michigan, East Lake
• OT Jon Heck, North Carolina, Bolles
• OG Danny Isidora, Miami (FL), Cypress Bay
• OG Martez Ivey, Florida, Apopka
• OT Forrest Lamp, Western Kentucky, Venice
• OC Nick Linder, Miami (FL), St. Thomas Aquinas
Trophy semifinalists will be announced on November 17, while finalists will be announced on November 22 with the award winner being presented on December 8 on The Home Depot College Football Awards on ESPN.