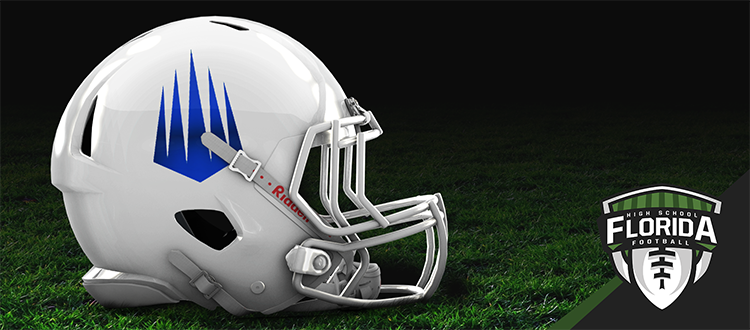 FloridaHSFootball.com is a partner of USA TODAY High School Sports
Kellen Mond threw three touchdown passes and ran for a touchdown to lead IMG Academy to a 38-0 defeat of Boyd Anderson on Friday.
Two of Mond's touchdown passes were to Oregon commit Tre McKitty, both for short yardage. Ascenders defensive end Joshua Kaindoh, a Maryland commit, had four first-half sacks and continually harassed Cobras quarterback Shabazz Telfort.
IMG backup quarterback Zack Annexstad threw the last touchdown pass, a 4-yard toss to Jalen Jordan.
The Ascenders took a 3-0 lead on Cooper Graham's 10-yard field goal with 9:10 to go in the second quarter.
And that's the ballgame! Ascenders take the victory to remain undefeated with a 38-0 win over Boyd Anderson. pic.twitter.com/AhHX0bjdr7

— IMG Academy Football (@IMGAFootball) September 24, 2016
RELATED: For more high school sports news and scores, visit USA TODAY High School Sports
Mond ran it in up the middle from the 14-yard line a few minutes later for a touchdown and with Graham's extra point, IMG led 10-0 with 5:36 to go in the first half. Mond made it 17-0 with 1:45 to go in the half, connecting with Emmanuel Greene for a 16-yard touchdown pass.
Mond started the second-half scoring with a 2-yard touchdown pass to McKitty to make it 24-0 for the Ascenders. McKitty made it 31-0 on a 1-yard touchdown catch from Mond a few minutes later.
IMG (5-0) next plays Southern Lab (LA) on Oct. 7, where IMG linebacker Dylan Moses played last season. Boyd Anderson (3-1) plays host to Dillard next Friday in a District 6A-15 contest.
Follow USA TODAY High School Sports on Twitter at @USATODAYhss