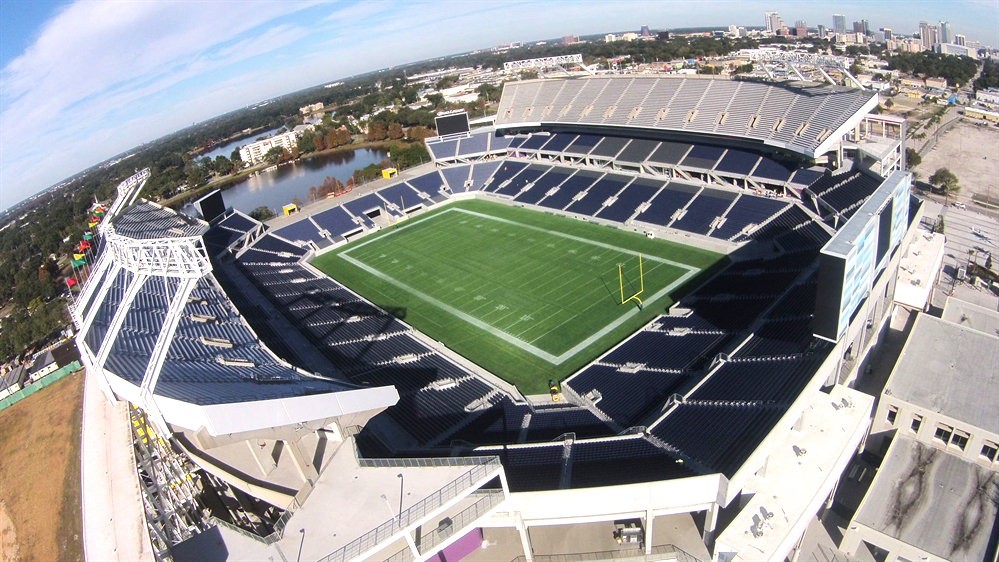 ORLANDO, Fla. – What might have been the worst kept secret for over the last week is now officially, official – the 2016 ACC Football Championship which is being moved to Orlando from Charlotte, N.C.
BREAKING: Orlando to host ACC football championship game https://t.co/R7Z5OqlrXM pic.twitter.com/1nZzYUc02m

— Sentinel Sports (@orlandosports) September 29, 2016
The move of the ACC Football Championships was something FloridaHSFootball.com reported on a couple of weeks ago after the ACC announced they were removing the game from Charlotte.
With the move now officially set for the ACC Football Championship comes the move of the Class 1A through Class 4A state championships as part of FHSAA's "Drive To December."
In a press release, jointly provided by the FHSAA and Central Florida Sports Commission, announced that all eight state championship games will now take place over a one-weekend format on from Dec. 8-10 at Camping World Stadium.
The original dates of "Drive To December" were previously announced to take place on Dec 2-3 and Dec. 9-10.
"At the request of our partners at the Central Florida Sports Commission, the City of Orlando and Florida Citrus Sports, we have agreed to move our championship games to a single, three-day weekend," said FHSAA Executive Director Roger Dearing. The FHSAA would like to thank its 1A-4A member schools for their understanding in this matter."
The FHSAA has intended on going to a one-weekend format starting in 2017, but with the change has brought that start one-year earlier than anticipated to help Orlando accommodate the ACC Football Championship.
"We are excited to showcase the best teams in each of the eight classifications over a three-day event. With all championship games being played in just three days, the conclusion of the Drive to December will be action-packed," said Dearing.
The Central Florida Sports Commission was very thankful for the FHSAA and their flexibility to help them bring the ACC Football Championship to Orlando.
"We are grateful to the FHSAA for their flexibility as we worked with the City of Orlando and Florida Citrus Sports to bring the ACC Championship Game to Orlando," said Central Florida Sports Commission Interim President and CEO Jason Siegel. "We are fortunate to have them as a longtime partner and look forward to continuing to work with them in the future."
The FHSAA plans to announce updated games times and dates in early October for "Drive To December," but it is expected that two games will be played on Thursday afternoon (Dec. 8), while three games will be played each on that Friday and Saturday (Dec. 9-10).