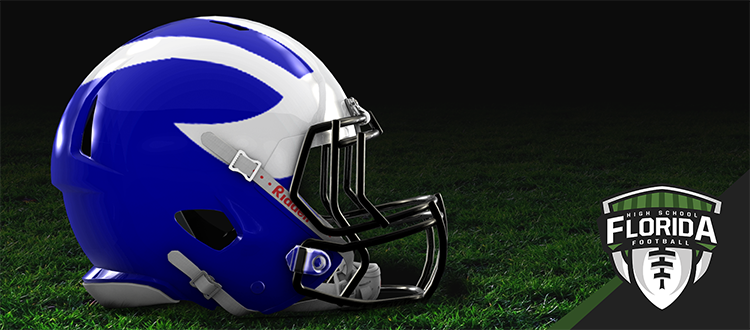 Help support the No. 1 Independent high school sports website in the State of Florida by becoming a FRIEND of FloridaHSFootball.com for as little as $3.00 per month by clicking here.
APOPKA BLUE DARTERS
2017 Schedule
* — indicates District 8A-4 contest
Week 1 — Fri. Aug. 25 — @ Ocoee
Week 2 — Fri. Sep. 1 — Miami Norland
Week 3 — Fri. Sep. 8 — @ Lakeland
Week 4 — Fri. Sep. 15 — @ Dr. Phillips
Week 5 — Fri. Sep. 22 — Boone
Week 6 — Fri. Sep. 29 — @ Evans*
Week 7 — Fri. Oct. 6 — @ Mandarin
Week 8 — Fri. Oct. 13 — West Orange*
Week 9 — Fri. Oct. 20 — BYE WEEK
Week 10 — Fri. Oct. 27 — Wekiva*
Week 11 — Fri. Nov. 3 —  @ Oak Ridge

FOUR DOWNS
FIRST DOWN
Key Non-District Game: Could go several different ways with this as arguably there are two non-district games that fit the bill here for this. However, Dr. Phillips will take top billing as Apopka's key non-district game over Lakeland by just inches. With Dr. Phillips coming off a Class 8A state runner-up finish to Miami Southridge, Apopka would love to make sure to have some increased distance after having to come back on the Panthers to win the game 15-14. With the game slated for Week 4, this could set up for a potential rematch in the state semifinals if both teams assumedly make the playoffs under the new system.
SECOND DOWN
Key District Game: With West Orange in rebuilding mode, the key district has shifted to its rivalry with crosstown foe, Wekiva. Wekiva was very much close to pulling off the upset on the Blue Darters last year, so the focus for Rick Darlington's squad will be to make sure that they are not put in that position again. If Wekiva somehow pulls it off this year, this would likely put the Blue Darters on defense to finish up the schedule without dropping any more games to earn a solid wildcard playoff berth with their potential point average.
THIRD DOWN
Playoff Points: This schedule is loaded on bonus points with eight of the ten teams on the schedule having reached the playoffs in either 2015 or 2016. That is 24 bonus points right there. With the potential that Lakeland and Dr. Phillips could be potential Category 1 wins would also give the Blue Darters a big boost, especially if they do win the district to give them a potential 1 or 2 seed in Region 1 which would give them home-field advantage for two possibly the first three rounds of the playoffs.
FOURTH DOWN

Biggest Takeaways & Thoughts: Apopka upped the schedule this year and having two powerhouse teams in Lakeland and Dr. Phillips in the front half the schedule is a big test. If the Blue Darters can get through that part of the schedule, it will set up very nicely for the second half of the season to put them in prime position for a big playoff run. However, Wekiva will be the trap for Apopka, so that game will be the biggest difference between getting a 1 through 4 seed and winding up as 5 through 8 seed.