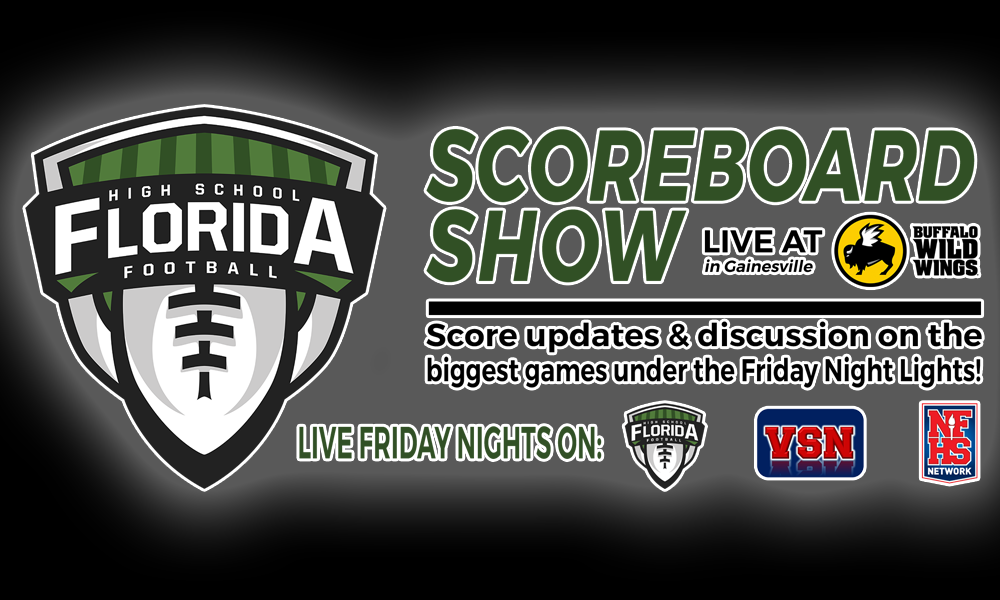 Help support the No. 1 Independent high school sports website in the State of Florida by becoming a FRIEND of FloridaHSFootball.com for as little as $3.00 per month by clicking here.
A statewide Scoreboard Show is finally back in the Sunshine State! Join FloridaHSFootball.com's Joshua Wilson LIVE from the Buffalo Wild Wings in Gainesville each Friday night during the 2017 season as he goes over all the scores from the state in all eight classifications, the Sunshine State Athletic Conference and takes calls from Media Members and FloridaHSFootball.com Staff and Interns from around the state to cap off everything under the Friday Night Lights!
Tonight watch or listen to the show from 10:00 PM to Midnight ET!
There are two ways to watch or listen to the FloridaHSFootball.com Scoreboard Show:
NFHS Network (Video & Audio – FREE, no subscription required)
97.9 ESPN Tallahassee (Audio Only)