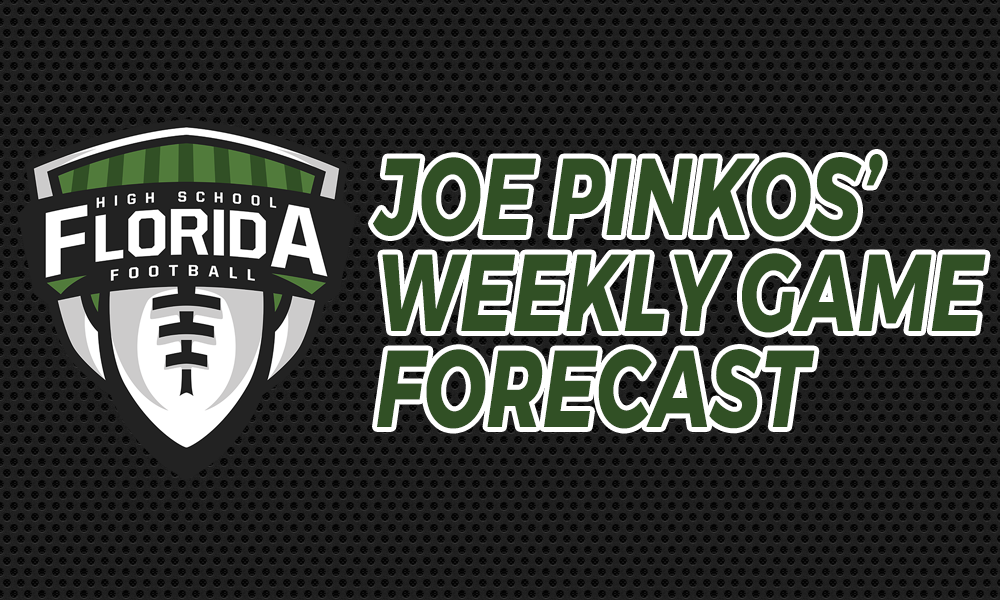 Help support the No. 1 Independent high school sports website in the State of Florida by becoming a FRIEND of FloridaHSFootball.com for as little as $3.00 per month by clicking here.
JOE PINKOS' POWER RATINGS
Florida High School Football
2017 STATE CHAMPIONSHIP GAME FORECASTS
Joe Pinkos' Power Ratings are calculated by a formula based on strength of opposition and margin of victory with greater weight given to recent games. The forecasted margin of victory for each game is determined by subtracting the power rating of the lower-rated team from the power rating of its higher-rated opponent.
Note: 7 of our 8 pre-playoff selections to claim state championships stand as favorites in the finals.
Thursday, December 7, 2017
CLASS 1A
Madison County 21 over Blountstown
CLASS 4A
Cocoa 10 over Raines
Friday, December 8, 2017
CLASS 2A
Champagnat Catholic 14 over University Christian
CLASS 5A
American Heritage (Plantation) 14 over Baker County
CLASS 6A
Northwestern 1 over Armwood
Saturday, December 9, 2017
CLASS 3A
Chaminade-Madonna 10 over Oxbridge Academy
CLASS 7A
Venice 3 over Bartram Trail
CLASS 8A
Dr. Phillips 7 over Atlantic (Delray Beach)
FHSAA Playoffs Forecast Record
145-31, 82.4%