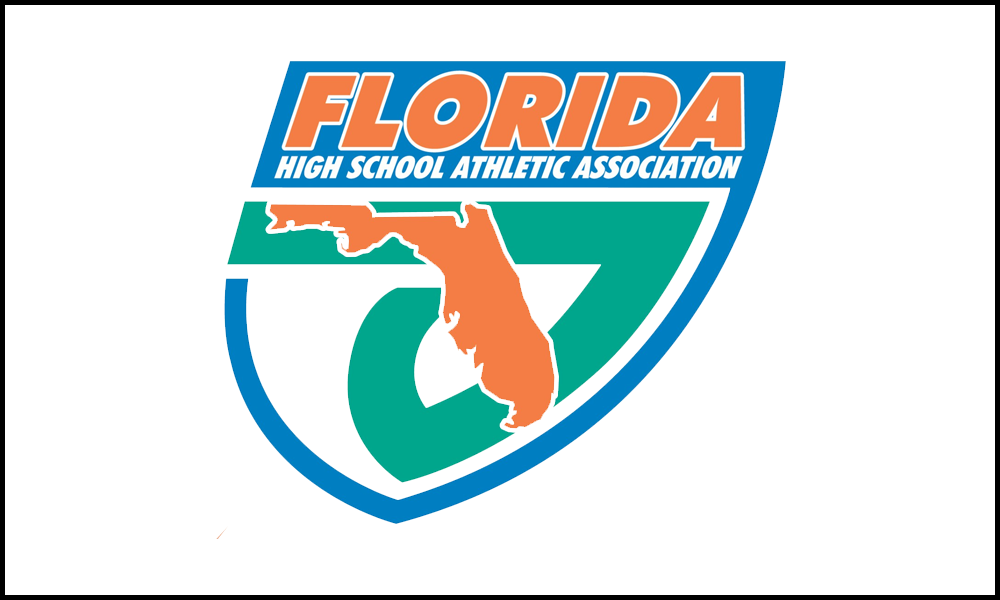 GAINESVILLE, Fla. — With the recent approval by the Board of Directors to add eight more teams — two more teams per region — to the playoff field in Classes 1A-4A starting this fall, some have wondered who else would have made the playoffs had this been the rule in 2017.
Well, with a little help from data from the FHSAA, we have those answers and the matchups that would have been held in the first round (regional quarterfinals) this past season with the new format.
With six teams going to the playoffs per region, the No. 1 and No. 2 seeds will now receive a first-round bye while the No. 3 seed hosts the No. 6 seed with the No. 4 seed hosting the No. 5 seed.
Here is a look at what could have been in the playoffs for Classes 1A-4A from this past season.
CLASS 4A
CLASS 4A-REGION 1
No. 1 Raines (9-1)
No. 2 West Nassau (8-1)
No. 3 Marianna (5-4)
No. 4 North Bay Haven (5-4)
No. 5 Fernandina Beach (5-5)
No. 6 Walton (3-7)
First Round Matchups
No. 3 Marianna vs. No. 6 Walton
No. 4 North Bay Haven vs. No. 5 Fernandina Beach
CLASS 4A-REGION 2
No. 1 Bradford (8-1)
No. 2 Dunnellon (8-1)
No. 3 Trenton (8-2)
No. 4 Keystone Heights (4-5)
No. 5 The Villages (5-5)
No. 6 Mount Dora (5-4)
First Round Matchups
No. 3 Trenton vs. No. 6 Mount Dora
No. 4 Keystone Heights vs. No. 5 The Villages
CLASS 4A-REGION 3
No. 1 Cocoa (8-1)
No. 2 Avon Park (6-1)
No. 3 Lake Highland Prep (6-3)
No. 4 Lake Placid (3-4)
No. 5 Cocoa Beach (5-4)
No. 6 Bishop Verot (4-4)
First Round Matchups
No. 3 Lake Highland Prep vs. No. 6 Bishop Verot
No. 4 Lake Placid vs. No. 5 Cocoa Beach
CLASS 4A-REGION 4
No. 1 University School (7-1)
No. 2 Monsignor Pace (7-1)
No. 3 Key West (7-1)
No. 4 Glades Central (6-3)
No. 5 Gulliver Prep (6-3)
No. 6 Booker T. Washington (Miami) (4-5)
First Round Matchups
No. 3 Key West vs. No. 6 Booker T. Washington
No. 4 Glades Central vs. No. 5 Gulliver Prep
CLASS 3A
CLASS 3A-REGION 1
No. 1 Taylor County (7-3)
No. 2 Fort White (7-3)
No. 3 Florida High (5-5)
No. 4 Newberry (3-6)
No. 5 Baldwin (5-5)
No. 6 Providence (3-6)
First Round Matchups
No. 3 Florida High vs. No. 6 Providence
No. 4 Newberry vs. No. 5 Baldwin
CLASS 3A-REGION 2
No. 1 The First Academy (Orlando) (9-0)
No. 2 Oxbridge Academy (7-1)
No. 3 King's Academy (7-1)
No. 4 Melbourne Central Catholic (6-3)
No. 5 Trinity Prep (7-2)
No. 6 Taylor (Pierson) (6-3)
First Round Matchups
No. 3 King's Academy vs. No. 6 Taylor (Pierson)
No. 4 Melbourne Central Catholic vs. No. 5 Trinity Prep
CLASS 3A-REGION 3
No. 1 Clearwater Central Catholic (9-0)
No. 2 Lakeland Christian (7-1)
No. 3 Calvary Christian (Clearwater) (6-2)
No. 4 Tampa Catholic (7-2)
No. 5 Berkeley Prep (5-4)
No. 6 Trinity Catholic (6-3)
First Round Matchups
No. 3 Calvary Christian (Clearwater) vs. No. 6 Trinity Catholic
No. 4 Tampa Catholic vs. No. 5 Berkley Prep
CLASS 3A-REGION 4
No. 1 Chaminade-Madonna (7-2)
No. 2 Benjamin (7-2)
No. 3 Everglades Prep (4-4)
No. 4 American Heritage-Delray (5-4)
No. 5 Calvary Christian (Fort Lauderdale) (5-3)
No. 6 St. Andrew's (7-2)
First Round Matchups
No. 3 Everglades Prep vs. No. 6 St. Andrew's
No. 4 American Heritage-Delray vs. No. 5 Calvary Christian (Fort Lauderdale)
CLASS 2A
CLASS 2A-REGION 1
No. 1 University Christian (7-2)
No. 2 North Florida Christian (7-2)
No. 3 St. John Paul II (Tallahassee) (7-1)
No. 4 FAMU DRS (6-4)
No. 5 Eagle's View (6-4)
No. 6 Maclay (5-5)
First Round Matchups
No. 3 St. John Paul II vs. No. 6 Maclay
No. 4 FAMU DRS vs. No. 5 Eagle's View
CLASS 2A-REGION 2
No. 1 Victory Christian (8-1)
No. 2 St. Francis Catholic (8-0)
No. 3 Seven Rivers Christian (8-2)
No. 4 Zephyrhills Christian (8-2)
No. 5 Foundation Academy (7-3)
No. 6 Oak Hall (5-3)
First Round Matchups
No. 3 Seven Rivers Christian vs. No. 6 Oak Hall
No. 4 Zephyrhills Christian vs. No. 5 Foundation Academy
CLASS 2A-REGION 3
No. 1 Cambridge Christian (7-1)
No. 2 Indian Rocks Christian (7-2)
No. 3 Admiral Farragut (4-6)
No. 4 Southwest Florida Christian (4-3)
No. 5 Evangelical Christian (4-3)
No. 6 Keswick Christian (5-5)
First Round Matchups
No. 3 Admiral Farragut vs. No. 5 Keswick Christian
No. 4 Southwest Florida Christian vs. No. 5 Evangelical Christian
CLASS 2A-REGION 4
No. 1 Moore Haven (9-0)
No. 2 Champagnat Catholic (5-2)
No. 3 St. John Neumann (7-0)
No. 4 Glades Day (5-3)
No. 5 Community School (5-2)
No. 6 First Baptist (Naples) (5-3)
First Round Matchups
No. 3 St. John Neumann vs. No. 6 First Baptist (Naples)
No. 4 Glades Day vs. No. 5 Community School
CLASS 1A
CLASS 1A-REGION 1
No. 1 Baker (10-0)
No. 2 Holmes County (7-3)
No. 3 Chipley (7-3)
No. 4 Jay (5-5)
No. 5 Vernon (4-5)
No. 6 Bozeman (5-4)
First Round Matchups
No. 3 Chipley vs. No. 6 Bozeman
No. 4 Jay vs. No. 5 Vernon
CLASS 1A-REGION 2
No. 1 Blountstown (8-1)
No. 2 Cottondale (7-2)
No. 3 Port St. Joe (7-3)
No. 4 Jefferson County (4-6)
No. 5 Franklin County (6-4)
No. 6 Wewahitchka (3-7)
First Round Matchups
No. 3 Port St. Joe vs. No. 6 Wewahitchka
No. 4 Jefferson County vs. No. 5 Franklin County
CLASS 1A-REGION 3
No. 1 Madison County (10-0)
No. 2 Dixie County (10-0)
No. 3 Lafayette (9-1)
No. 4 Union County (6-4)
No. 5 Chiefland (5-5)
No. 6 Branford (5-5)
First Round Matchups
No. 3 Lafayette vs. No. 6 Branford
No. 4 Union County vs. No. 5 Chiefland
CLASS 1A-REGION 4
No. 1 Pahokee (6-2)
No. 2 Wildwood (9-0)
No. 3 Frostproof (6-3)
No. 4 Williston (5-4)
No. 5 Crescent City (7-2)
No. 6 Hawthorne (7-2)
First Round Matchups
No. 3 Frostproof vs. No. 6 Hawthorne
No. 4 Williston vs. No. 5 Crescent City